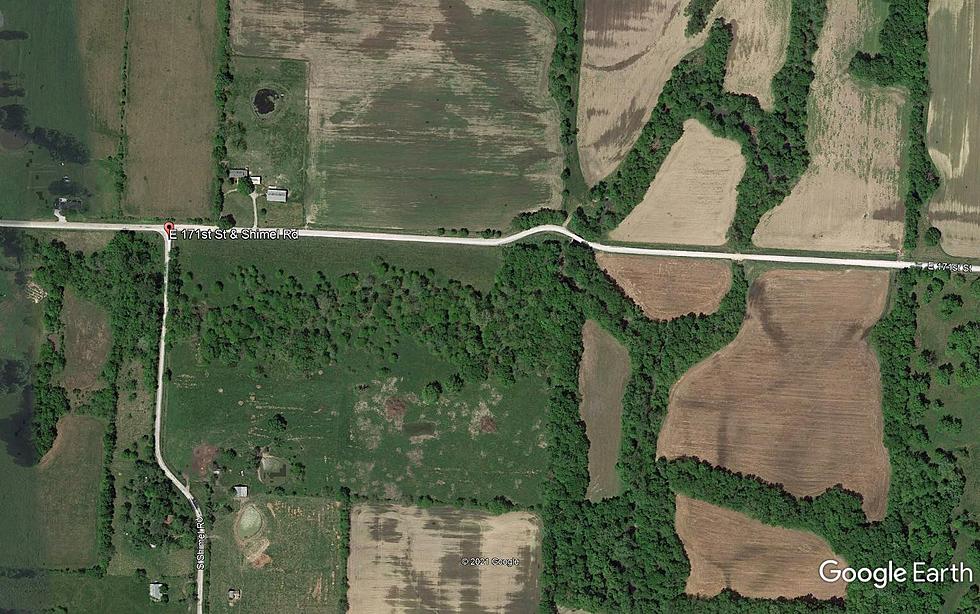 Warrensburg Man Killed in Cass County Crash
Google Earth
A Warrensburg man died in a one-vehicle accident that occurred Tuesday in Cass County.
The Missouri State Highway Patrol reports that an eastbound 2005 Chevrolet, driven by 18-year-old Austin M. Duffey of Holden, was on East 171st Street, 1584 feet east of Shimel Road (northeast of Strasburg) at 5:18 p.m., when the vehicle traveled off the left side of the roadway and struck a guardrail. After impact, the vehicle overturned and came to rest in a creek. His passenger, 25-year-old Tristan C. Ervin of Warrensburg, was pronounced dead at the scene by first responder Tommy Edwards at 8:01 p.m.
Duffey suffered moderate injuries, and was transported to Centerpoint Hospital in Independence for treatment. Neither were wearing their seat belt at the time of the crash, according to the report. The Chevy was totaled.
There were a total of six Troopers on scene.
Duffey was later arrested by the Patrol on charges of felony driving while intoxicated involving the death of another, failure to drive on the right half of the roadway, careless and imprudent driving, and no seat belt.