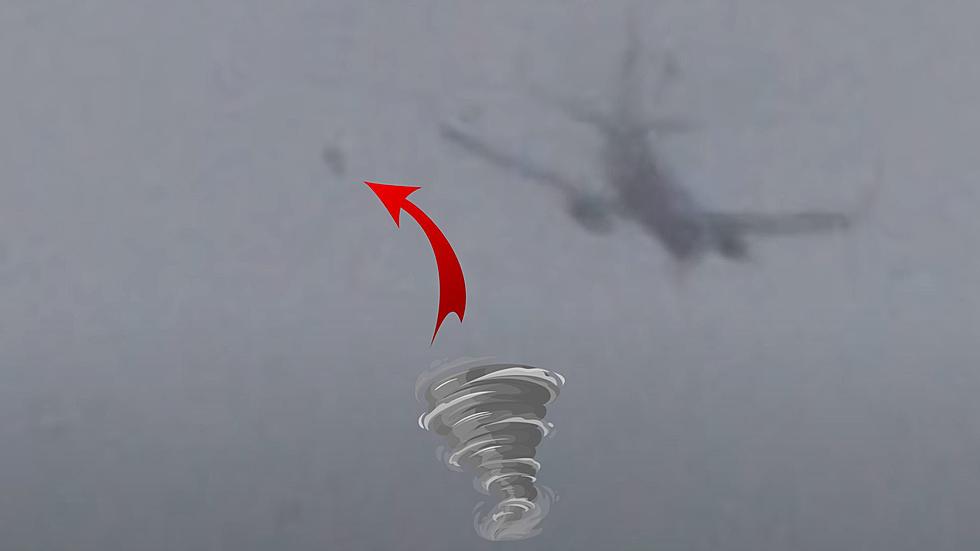 Watch a Plane Appear to Fly Through a Tornado in St. Louis
Dan Robinson via YouTube/Canva
What's your worst nightmare when flying (other than crashing)? I've boarded many a plane in my life and the one scenario I've always dreaded is potentially flying through a tornado.
There's a video that appears to show that nightmare in action as a plane flies through a twister in St. Louis.
I've followed Dan Robinson on YouTube for a long time now, but this is a video that he shared prior to me discovering his content. It's video of a Southwest Airlines 737 approaching Lambert Field in St. Louis, Missouri. This happened on June 7, 2014. Watch the debris which is beginning to show up to the left of the plane.
Dan confirmed this really was a tornado rated EF-0 by the National Weather Service. Here's how the National Weather Service described this tiny tornado:
The tornado touched down approximately 50 yards north of the intersection of Earth City Express Way and St. Charles Rock Road. A stop sign and minor tree damage occurred at this location. Video from a storm chaser showed the tornado then travelled over Interstate 370 east of the Earth City Express Way/I-370 interchange, lofting debris.
This reminds me of a fun Quora conversation from years ago asking if it's possible for a plane to survive flying through a tornado. Generally the answer is no as the debris would likely choke a jet engine. This plane likely was not aware that the tornado was forming in the line of their approach.
Fortunately, this St. Louis plane was able to successfully make its way through the funnel without incident. What a wild video moment though and likely stories to tell by all the passengers for years to come.
See Inside a St. Louis Mansion That's Filled with Lamborghinis