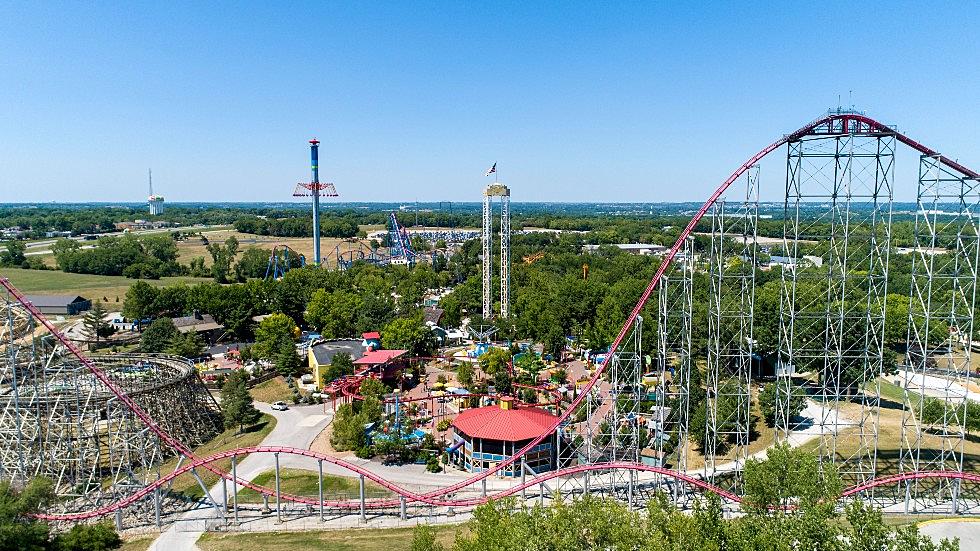 Worlds of Fun Cutting Back Due to Staffing Shortages
Chris Foshee / Worlds of Fun PR
It's not just in our local area, Worlds of Fun in Kansas City is also feeling the pinch of staffing shortages as they cut back their days of operation this month.
This is probably a sign of the times that will last for awhile, but everyone is hoping that it will take care of itself in the upcoming days and weeks. The staffing shortage at businesses across the country has caught up with one of the big vacation destinations in the Midwest.
If Tuesdays and Wednesdays in June were in your plans for the amusement park this summer, you'll need to revisit your itinerary. Worlds of Fun will be closed those two days the rest of June due to the staffing shortage.
In  a tweet released the amusement park will be closed on June 15-16, June 22-23 and June 29-30. Here's what was released in the tweet from @worldsoffun:
The tweet from Worlds of Fun and Oceans of Fun goes on to say:
We sincerely apologize for the inconvenience and appreciate your patience and support as we work through these challenges to deliver the experience you've come to expect from Worlds of Fun.
For whatever reason, the staffing at Oceans of Fun has been handled and is in place. The decisions made at this time could, of course, change for the rest of the summer months.
Once again, Oceans of Fun is running through June on an adjusted schedule and reservations are required for the water theme park. The reservations can be made through the Worlds of Fun app or worldsoffun.com.
Worlds of Fun and Oceans of Fun are owned by Cedar Fair Entertainment Company.
READ MORE: 25 Companies You Might Not Know Are Owned by Disney