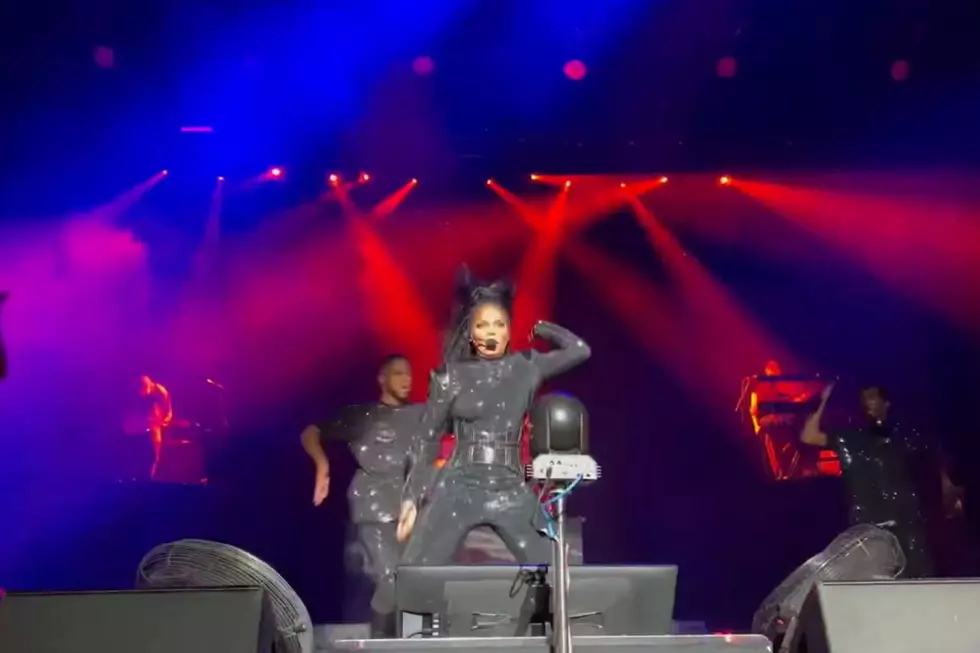 '80s Music Fans Won't Want To Miss This Concert Coming To Kansas City
Janet Jackson via Youtube
2023 is shaping up to be a great spring and summer for concerts in the Kansas City area. Heck, Arrowhead Stadium has several summer shows booked. Taylor Swift, Luke Combs, Ed Sheeran, along with Billy Joel and Stevie Nicks. Those are some top-flight shows right there. Yet, let's not forget T-Mobile Center, which kicks off the spring concert season with Bruce Springsteen in February, followed by shows from Blake Shelton, Thomas Rhett, and Shania Twain. Yet, if you're an '80s music fan. You won't want to miss this show just announced by the T-Mobile Center.
I'm talking about '80s music (and beyond) superstar Janet Jackson. Ms. Jackson if you're nasty. She's bringing her Together Again tour to the T-Mobile Center in Kansas City on Tuesday night May 2, 2023, at 8:00 PM CDT.
Variety reports that Jackson's tour announcement was short on details, but that the tour will start on April 14 in Hollywood, Florida, and hit 22 states before wrapping up in Seattle on June 21.
Rolling Stone magazine shed a little light on what to expect during the tour. They report that the tour will be highlighting two of her most defining releases, 1993's "Janet" and  1997's "The Velvet Rope" along with her greatest hits and new music.
Arguably, if you're talking about Janet's greatest hits, you're also talking about a lot of music from 1986's "Control" and "Rhythm Nation 1814" from 1989. If you're a child of the '80s, Janet building her tour around those four albums almost makes the tour a bucket list item for even her more casual fans.
Tickets for the T- Mobile show go on sale to the general public Friday, December 16, 2022, at 11:00 AM CST. through Ticketmaster, however various presale packages go on sale tomorrow, Tuesday, December 13, 2022, at 11:00 AM CST. The T-Mobile Center is saying ticket prices will range from $500 -$39.95.
ALSO: PEEK INSIDE JON BON JOVI'S NEW $43 MILLION PALM BEACH MANSION
CHECK IT OUT: The Best Movie Character Names of the 1980s