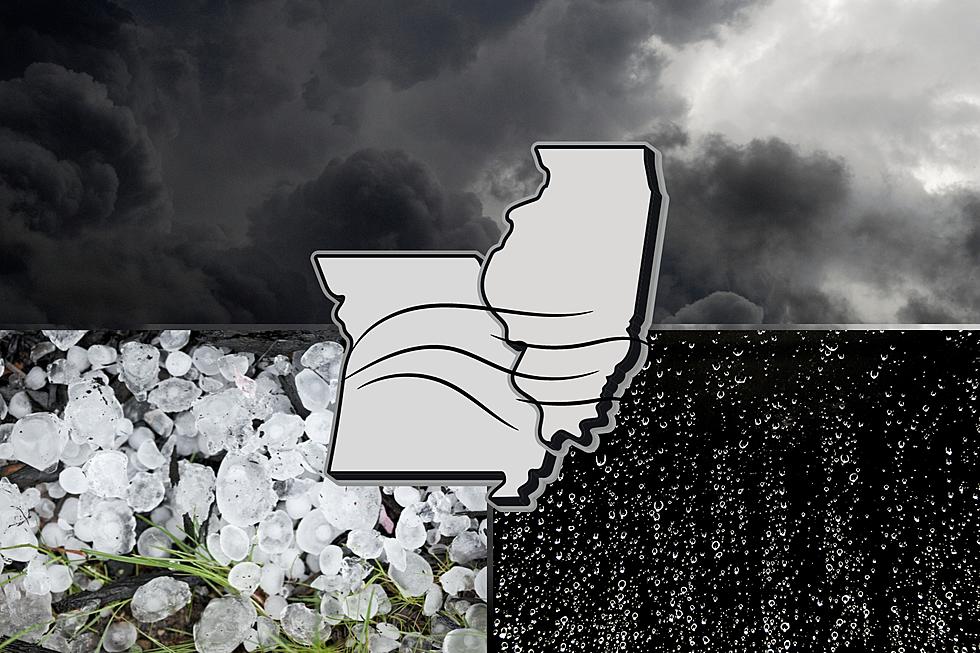 Big Storms, Damaging Wind Likely in Missouri & Illinois Wednesday
Canva
It would be a good idea to keep an eye on the skies over Missouri and Illinois midweek as there's a good chance that we'll see big storms with damaging winds develop that might bring with it helpful rain, too.
The National Weather Service Storm Prediction Center is describing what could be an exciting Wednesday over both Missouri and Illinois. Their convective outlook has both Missouri and Illinois right in the target area where storms are expected to develop Wednesday.
That chance also includes the possibility of hail while the best likelihood appears in western Missouri as of this writing.
There are two likely outcomes regarding Wednesday storms. If we get lots of precipitation in the morning, that will stabilize the atmosphere making afternoon storms less severe. If the morning precipitation doesn't happen, that could lead to increased heat and more volatile afternoon storms Wednesday for much of Missouri and Illinois. 
That combination could result in damaging winds, sizeable hail and possibly flash flooding in some areas if rainfall is heavy. As is usually the case with summer storms, it's all in the timing and conditions when the system moves through.
At the very least, skies bear watching as the system makes its way through parts of Iowa, Illinois and Missouri starting Wednesday morning. It could be a non-event with some much-needed rain or the afternoon could be a stormy one with dangerous conditions. You can read the NWS Storm Prediction Center discussion for yourself if you want more details.
See Inside Underrated Missouri Airbnb That Has a Cave to Explore