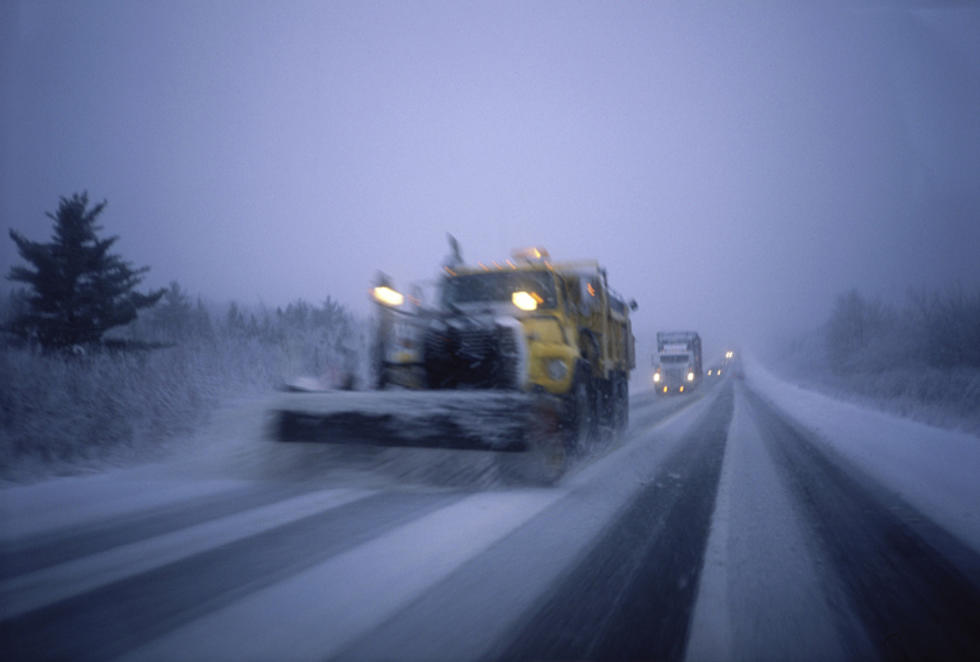 Bitter Cold Making It Hard for MoDOT To Clear Roads; Asks for Patience
Purestock
Driving last night from my home to the local Caseys was a slip-sliding adventure along Gay Street to Maguire in Warrensburg. And whether you were traveling on Highway 50 or Interstate 70, it wasn't much better yesterday night. Now, the Missouri Department of Transportation says it may not get much better tomorrow on the routes they're responsible for.
MoDOT says, "Expect slow travel as conditions will not be clear in many areas for Friday morning's commute, especially in St. Louis, Springfield, and the southern portion of the state. Motorists should be cautious for refreeze on elevated surfaces and on hills and curves."
Plows have driven 800,000 miles clearing roads in this storm. Three times the distance between Earth and the Moon says Becky Allmeroth, MoDOT Chief Safety, and Operations Officer. Additionally, crews have already spread 10,000 tons of salt on Missouri roadways.
So what's the problem? Gusty winds cause snow drifts that make plowing largely ineffective. Single-digit temperatures inhibit the ability of road salt to effectively melt snow and ice. And oh yeah, in the lower third of the State, the prediction for another round of snow and or winter weather. To that end, MoDOT expects areas south of Interstate 44 to the Arkansas state line to be impacted by tonight's weather system.
MoDOT crews will be on their third twelve-hour shift by Friday morning trying to keep the roads clear for motorists. MoDOT continues to ask motorists to take it slow and watch out for ice and frozen surfaces on hills, curves, and elevated surfaces.
A great resource for those who need to travel is the MoDOT Traveler's Information Map. In the winter it's a great resource to see if the roads you're traveling are clear, partially snow-covered, or completely snow-covered.
LOOK: Best Beers From Every State
To find the best beer in each state and Washington D.C., Stacker
analyzed January 2020 data from BeerAdvocate
, a website that gathers user scores for beer in real-time. BeerAdvocate makes its determinations by compiling consumer ratings for all 50 states and Washington D.C. and applying a weighted rank to each. The weighted rank pulls the beer toward the list's average based on the number of ratings it has and aims to allow lesser-known beers to increase in rank. Only beers with at least 10 rankings to be considered; we took it a step further to only include beers with at least 100 user rankings in our gallery. Keep reading to find out what the best beer is in each of the 50 states and Washington D.C.
LOOK: What 25 Historic Battlefields Look Like Today
The following is an examination of what became of the sites where America waged its most important and often most brutal campaigns of war. Using a variety of sources,
Stacker
selected 25 historically significant battlefields in American history. For each one, Stacker investigated what happened there when the battles raged as well as what became of those hallowed grounds when the fighting stopped.
These are the battlefields that defined the United States military's journey from upstart Colonial rebels to an invincible global war machine.