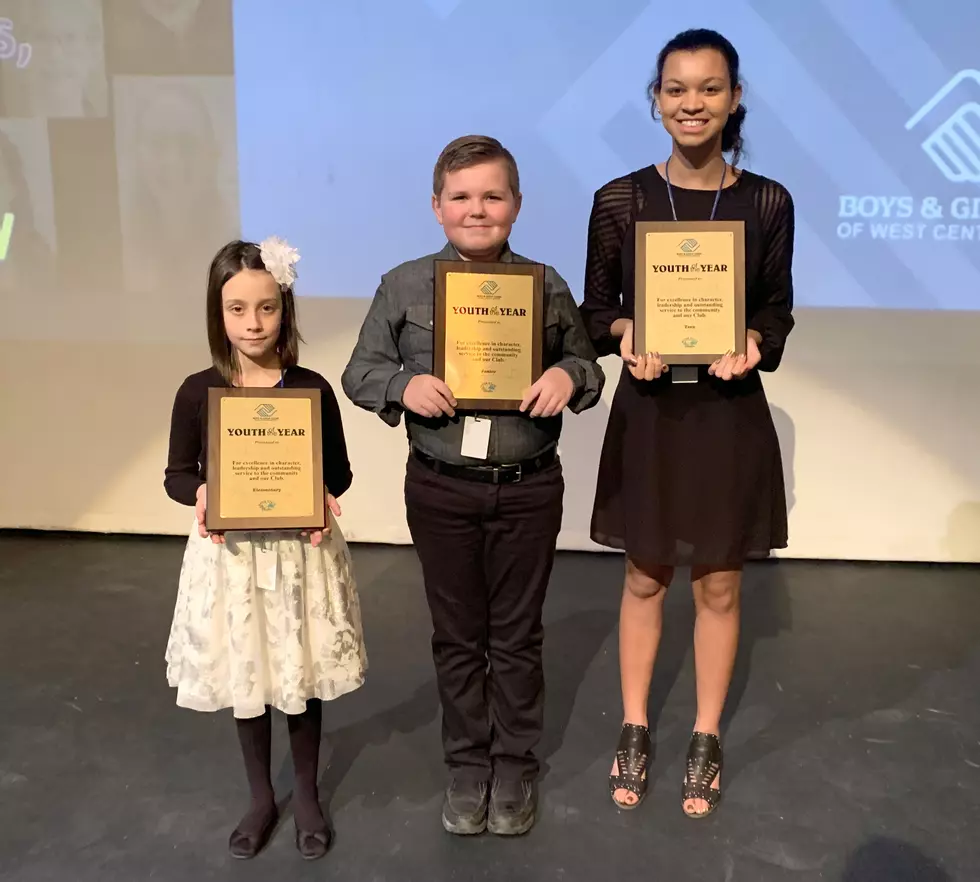 Boys & Girls Club names Youth of the Year Winners
BGCWCM
Three Boys & Girls Clubs of West Central Missouri members have succeed in receiving the Club's highest honor – Youth of the Year.
Skyline Site member Brittany White, Leeton Site member Landon Corson and Cole Camp Site winner Jazzmine Jones have been named the Elementary, Junior and Teen Youths of the Year, respectively. The trio won their awards during a special Youth of the Year event, presented by Inter-State Studio & Publishing, on January 17.
"Youth of the Year is an opportunity for our members to shine, and they definitely did last night," said Director of Operations Tyler Hudson. "It was wonderful to hear their incredible stories and the impact Boys & Girls Club has had on their lives. We are so proud of all the candidates."
The Club says Youth of the Year is Boys & Girls Clubs' premier youth recognition program which recognizes outstanding contributions to a member's family, school, community and Club, as well as personal challenges and obstacles overcome. Nineteen Boys & Girls Club members were nominated this year, but only three were chosen as winners.
"We're proud of all the winners of course, but I'm especially proud of Jazzmine," said Cole Camp Site Director Tara Walker. "She's a wonderful mentor at our site and works hard as a Junior Staff member, running programs and helping staff."
Corson and Jones will now go on to compete at the State Youth of the Year event, to be held in the spring in Jefferson City.