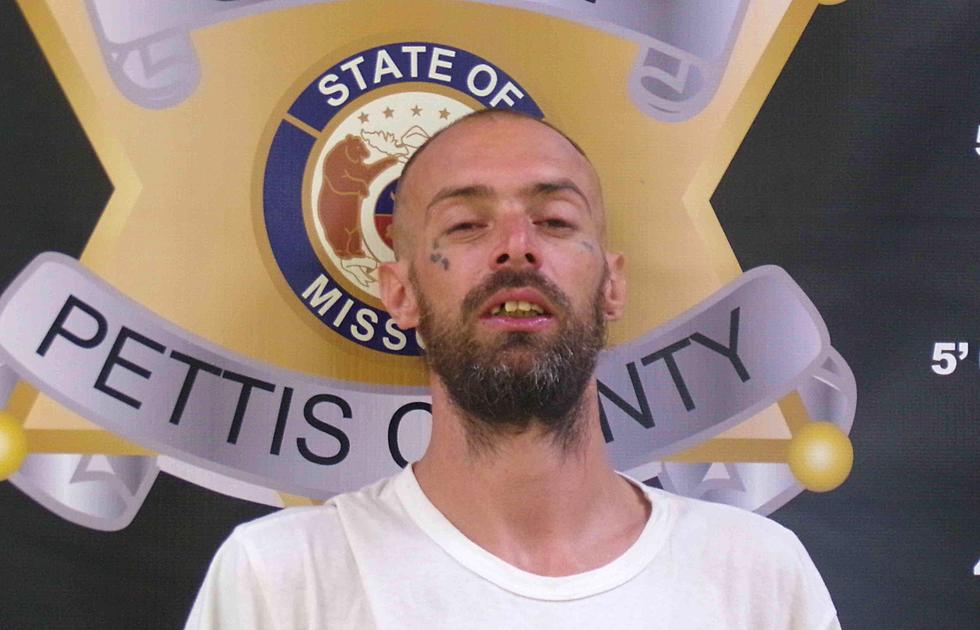 Central Bank Robbery Suspect Arrested
Pettis County Jail - Bailey
On Saturday morning at approximately 9:51 a.m., a panic alarm was sounded at 400 West Broadway Blvd., at Central Bank of Sedalia.
Upon Officer's arrival, they learned a male suspect had robbed the bank by threat of a knife. The suspect had an item concealed in his right hand that he told tellers was a knife and that he was going to use it. He was able to get approximately $2,100 in cash from the bank teller before fleeing on foot.
Officers worked diligently with Central Bank staff and security footage was quickly recovered. Still images of the suspect were obtained and sent out to Sedalia Police Officers as well as Pettis County Sheriff's Deputies. A Pettis County Deputy immediately recognized and identified the suspect. His information was relayed to Officers and Deputies.
Approximately 47 minutes after the initial alarm, at 10:38 hours, a Sedalia Police Officer found the suspect walking in the area of 6th Street and Montgomery Ave. The suspect had changed his clothing but was identified by his backpack and facial tattoos. Sedalia Officers converged on the suspect and he was apprehended without incident.
A search incident to arrest of the suspect recovered $1,982 of the stolen $2,100. A mini pick was also recovered, believed to be the instrument used in the robbery.
The suspect, identified as 36-year-old Dustin Earl Bailey of Sedalia, was arrested and transported to the Pettis County Jail where he was placed on a 24-hour hold.
State charges of 1st Degree Robbery, 1st Degree Assault, Armed Criminal Action and Unlawful Use of a Weapon were submitted to the State Prosecutor's Office.
LOOK: 50 cozy towns to visit this winter
Stacker
created a list of 50 cozy American towns to visit each winter. Towns were selected based on visitor opinions, ratings from nationwide publications, and tourist attractions.
Gallery Credit: Laura Ratliff