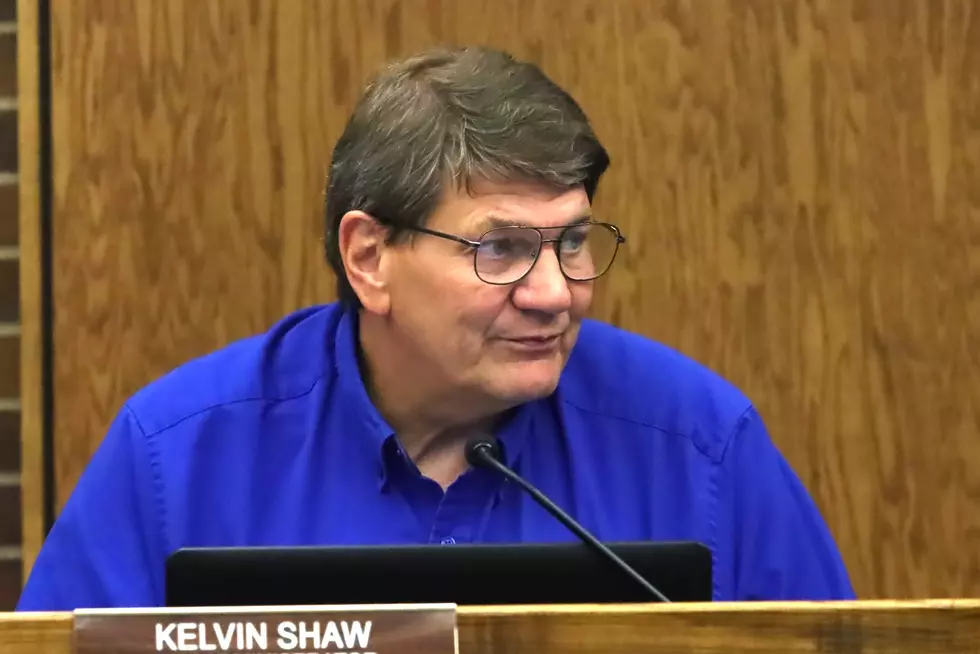 Council Makes Three Purchases, Discusses School Zone Safety
Randy Kirby
The Sedalia City Council approved three purchases Monday night during a 26-minute meeting.
The first was a 64-niche columbarium for Crown Hill Cemetery at a cost of $21,500 from M & R Monument. Cemetery Director Roger Waters said it would take between eight to 12 months for delivery. An additional $1700 will be required to install the columbarium once it arrives, for a total cost of $23,200.
The second was for two squad trucks for the Sedalia Fire Department.
Fire Chief Matt Irwin had previously presented a plan to use squad trucks to respond to certain calls that don't require a fire engine or ladder truck, such as medical emergencies or motor vehicle accidents. This will reduce wear and tear on the larger, more expensive fire apparatus, he said.
Two trucks were proposed for purchase, with one for this year and the other for next year, according to the budget plan.
Feld Equipment was determined to be the best and lowest bidder.
The Council was offered two ordinances, depending on if they wanted to buy one or two trucks. The cost would be either $205,525 or $411,050.
Council chose the second option to buy two new squad trucks. They will not be delivered until next fiscal year. Lead time on the trucks are around 14 months, City Administrator Kelvin Shaw explained, adding that the City is "encumbering funds" from the current budget to make the purchase, so as not to commit next year's Council.
The third was less tangible and involves Sensus Analytics advanced software for the Sedalia Water Department to read meters. The cost is $60,067.77 payable to Core and Main (for a two-year period, due to the fact that the company did not submit an invoice for last year's service).
Minutes from the Citizens Traffic Advisory Committee were submitted to Council.
The commission met May 18 and June 15.
The May 18 meeting focused on safety in school zones.
At Horace Mann, it was suggested that the "bump-outs" be extended and to install a safety island in the center of the street.
At Skyline, the plan is to install two sets of rumble strips so drivers on 32nd will hit the strips and be alerted to the school zone. This is in addition to roadway paint and additional signage.
At Washington, additional signage and markings are suggested for the Highway 50 crossing. Public Works Director Brenda Ardrey has been in contact with MoDOT and also a traffic engineer will evaluate the school zone and crossing.
Mayor Andrew Dawson said he has personally has witnessed a school crossing guard almost get struck by a vehicle several times.
Improvements are planned for Tiger Pride Boulevard as well.
Ardrey said that improvements are planned for the new location of Katy Trail Health Center, with a crosswalk and signage to be installed at 2nd and Kentucky.
The Commission received a complaint from Sherry Harris concerning traffic not stopping at the exit to the Heckart Community Center before they pull out onto 3rd Street, and her car has almost been hit numerous times. Stop signs were scheduled to be installed at both exits.
Council passed a resolution authorizing the Sedalia Police Department to act as an agent for the City of Sedalia when applying for a $14,275 Justice Assistance Grant (JAG) to be 40 percent shared with the Pettis County Sheriff's Office as a sub-recipient.
City Administrator Kelvin Shaw said that sales tax was up over the previous month and year-to-date has returned to where it's even with last fiscal year.
For May, sales and use tax is up $84,815, or 1.5 percent over budget. A four percent increase was budgeted, but due to the economy, Shaw said, there is an unfavorable variance of about $137,000.
The franchise tax is up primarily through the gas tax, due to weather and price increases.
Telephone taxes are up year to date.
Transportation gas tax is up 12.4 percent, but trends are slowing, due to price increases and fewer gallons sold.
Vehicle tax is slowing, due to the percentage of higher sales prices.
Property taxes collected are down 92 percent, due to the taxes being collected in December and January.
Eron Harding was appointed to the Central Business and Cultural District on June 6 to fill the term previously held by George Esser. The term will expire January, 2024.
Dr. Todd Fraley was appointed to the Sedalia Redevelopment Corporation Board of Directors to complete Steve Triplett's term expiring November, 2022.
Council renewed a liquor license for Erica Eisenmenger dba Ivory Grille, LLC, 317 South Ohio, for sidewalk consumption, $50.
Council then adjourned to executive session to discuss legal advice and Real Estate matters.
A work session is scheduled for Tuesday night at 6:30 with one topic -- government rules and responsibility.