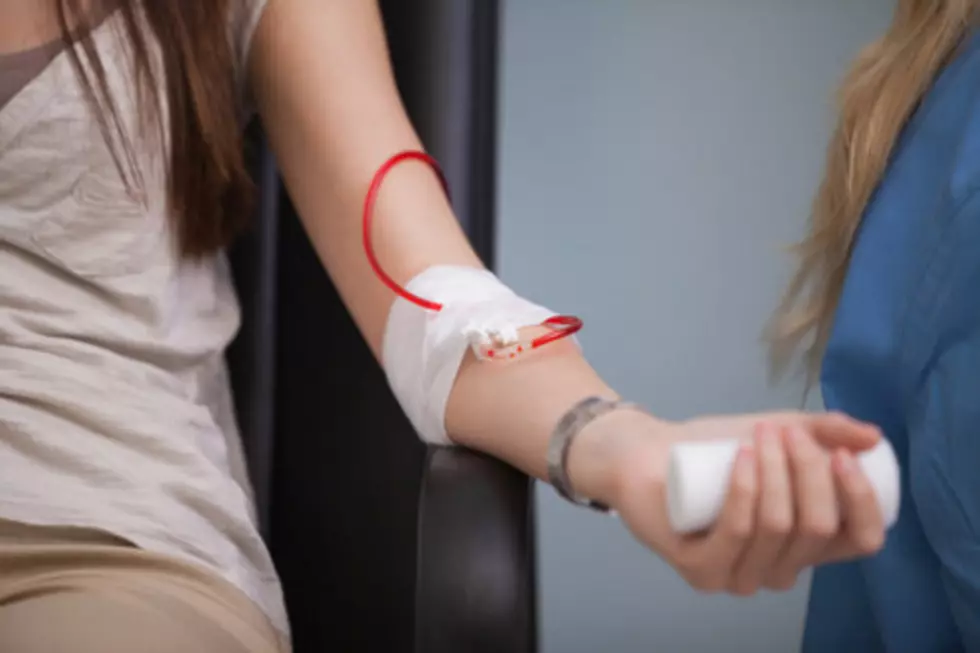 Donate Blood Today with the American Red Cross, the Knights of Columbus, and the Radio Station!
THINKSTOCK
The American Red Cross encourages eligible blood donors to give one last gift this holiday season and discover the true meaning of giving by donating blood.
Busy holiday schedules and seasonal illnesses, like the flu, can often mean fewer donors giving blood. But for patients with cancer or other illnesses or injuries requiring blood transfusions, the need for blood is constant and doesn't get a holiday break. The gift of a blood donation only takes about an hour and can give patients a chance to celebrate more holidays to come.  To encourage donations and show appreciation, all those who attempt to donate blood Dec. 24 through Jan. 4, 2015, will receive a long-sleeve Red Cross T-shirt, while supplies last.
We'll also be broadcasting live today from the blood drive,  which  will take place from 12 p.m. - 5 p.m., Knights of Columbus Hall, 1708 Elm Hills Blvd.
Eligible donors with all blood types are needed, especially those with type O negative, A negative or B negative. To learn more about donating blood and to schedule an appointment, download the Red Cross Blood Donor App, visit redcrossblood.org or call 1-800-RED CROSS (1-800-733-2767).   Simply download the American Red Cross Blood Donor App, visit redcrossblood.org or call 1-800-RED CROSS (1-800-733-2767) to make an appointment or for more information. All blood types are needed to ensure a reliable supply for patients. A blood donor card or driver's license or two other forms of identification are required at check-in. Individuals who are 17 years of age (16 with parental consent in some states), weigh at least 110 pounds and are in generally good health may be eligible to donate blood. High school students and other donors 18 years of age and younger also have to meet certain height and weight requirements.  For more information, please visit redcross.org.