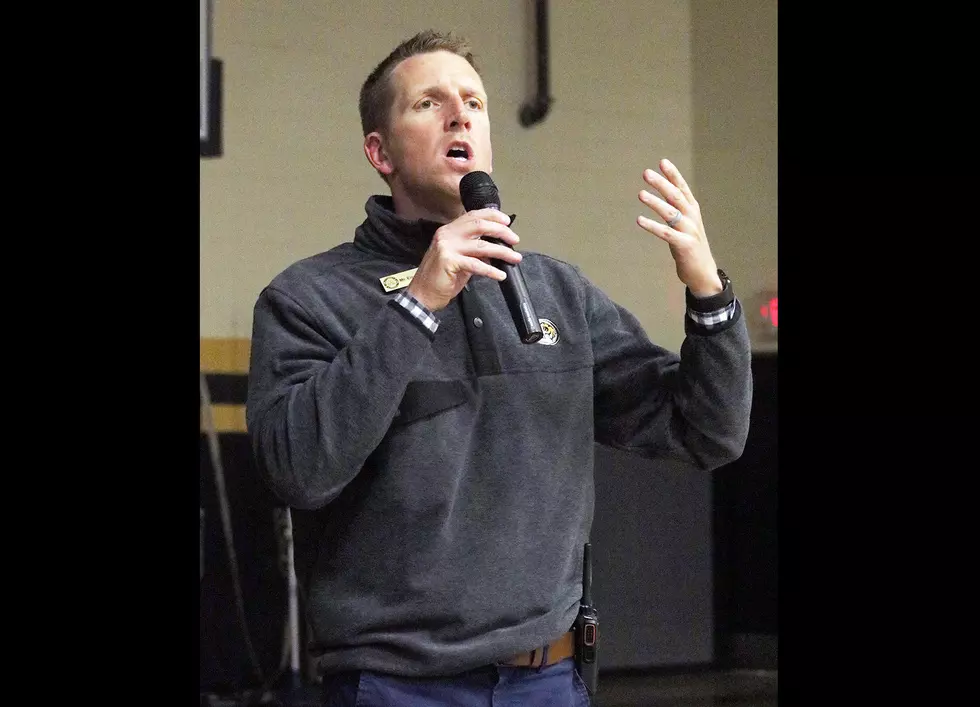 Eisenmenger Steps Down as Sedalia Middle School Principal
Sedalia School District 200
Sedalia Middle School Principal Brendan Eisenmenger is stepping away from the position effective immediately to focus on his health.
Superintendent Steve Triplett has announced that SMS instructional technology specialist Jeremy Fry will serve as interim principal through the end of the school year.
Eisenmenger joined the district in 2006 at the middle school as a University of Missouri Fellow science teacher.
He was transferred to Smith-Cotton Junior High in 2009 then became assistant principal at the middle school before the 2012-13 school year. He served as principal at Heber Hunt Elementary from 2014 to 2017, when he took a yearlong sabbatical. He returned as principal at SMS for the 2018-19 school year.
Triplett said: "Mr. Eisenmenger's dedication to his students and their success not just academically but as whole people is unmatched. I am certain that Mr. Fry will maintain that focus on our SMS students, as well as on the faculty and staff who support them every day."
In the photo: Principal Brendan Eisenmenger addresses the student body of Sedalia Middle School during an attendance incentive assembly.