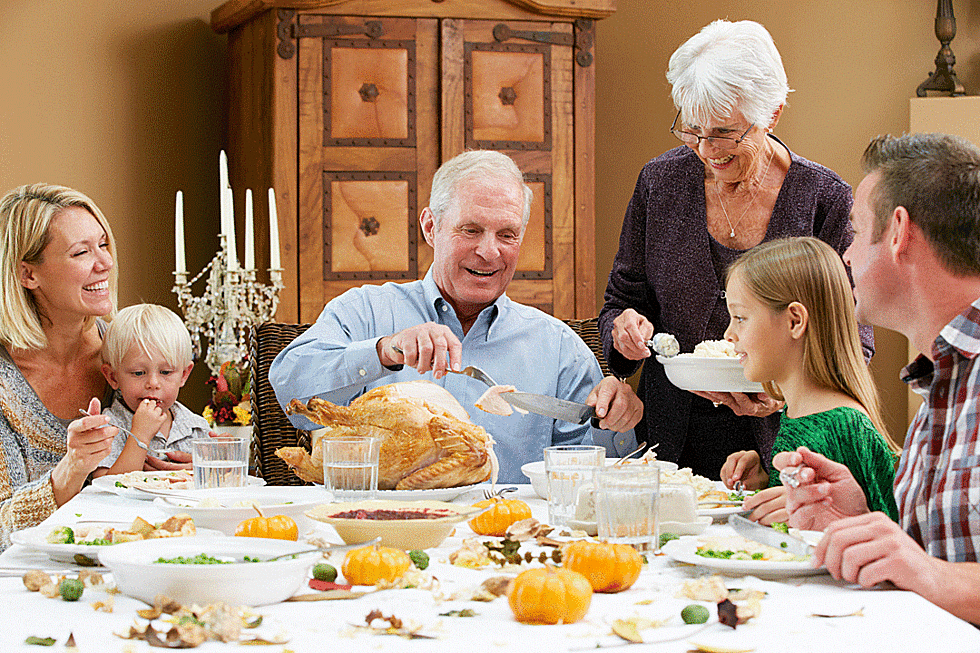 Five Things That Will Make Thanksgiving Fun
iStock
As Amazon Associates, we earn on qualifying purchases.
As a youngster Thanksgiving was one of my least favorite holidays. I've never been a big turkey guy, so the menu was kind of "meh" in my opinion. And regardless of my age, the adult conversations at Thanksgiving always seemed boring. More boring than most family parities. At some point there was singing of songs, at which point I couldn't wait for my parents to decide they had enough. Bluntly, the only good part about Thanksgiving was pie. I liked the pie. Oddly, the celebrations got a little more bearable when I turned 21.
Here are five things I think will make Thanksgiving more fun for your family. Hopefully these items can provide a little laughter for you, the kids, and your family this thanksgiving:
A Turkey Trot Chef's Hat for the person cooking the bird! 
This chef's hat is sure to make everyone smile, and some folks laugh. Especially the kids who will think you're silly.
Tyler the Talking Turkey! 
This plush talking dog toy may entertain the family dog. However, grandma might just decide that Tyler is going to chase one of her grandchildren around the table going "gobble, gobble, gobble." Ask me about that some time.
Who remembers Madlibs from when they were gorwing up? Introduce this to the tweens at your party. Or take all the adults in the room back to their adolecense. I really can't see how this could go wrong.
If you're a game family, this might be fun to do after dinner but before coffee and dessert. It might also keep the topic of politics from coming up. 
Ok these are more Christmas than Thanksgiving. But if  you have a few kids enjoying Thanksgiving in your home. This is something that'll keep the little buggers entertained for five minutes. It will entertain one of your adult family members for hours though. That will be the family member who'll be playing with it at the table while the pie and coffee is being served.