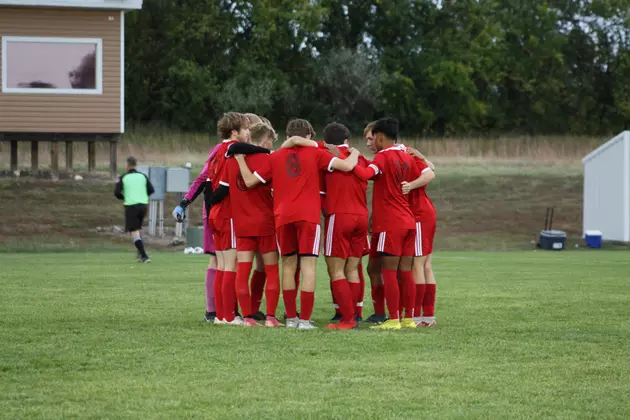 Gremlins Win homecoming Game 1-0
SHS
The Sacred Heart boys soccer team hosted Greenwood Oct. 14.
The visiting Blue Jays were a great match-up for the Gremlins. The score remained 0-0 for almost the entire game when in the final 15 seconds of play, freshman Yovanny Cardenas assisted junior George Bain for a game-winning goal.
The homecoming crowd was treated to an exciting game. The teams played well and aggressively with both teams making several attempts at scoring. Senior goalie Tanner Damlo played the first half of the game and sophomore goalie Zander Jackson took over for the second half and both were impressive with many stops.
With the threat of the game going into PKs, the Sacred Heart crowd cheered with elation and relief as Bain scored the last-second goal for a 1-0 win.
Sacred Heart traveled to Helias Catholic High School on Monday, Oct. 17.