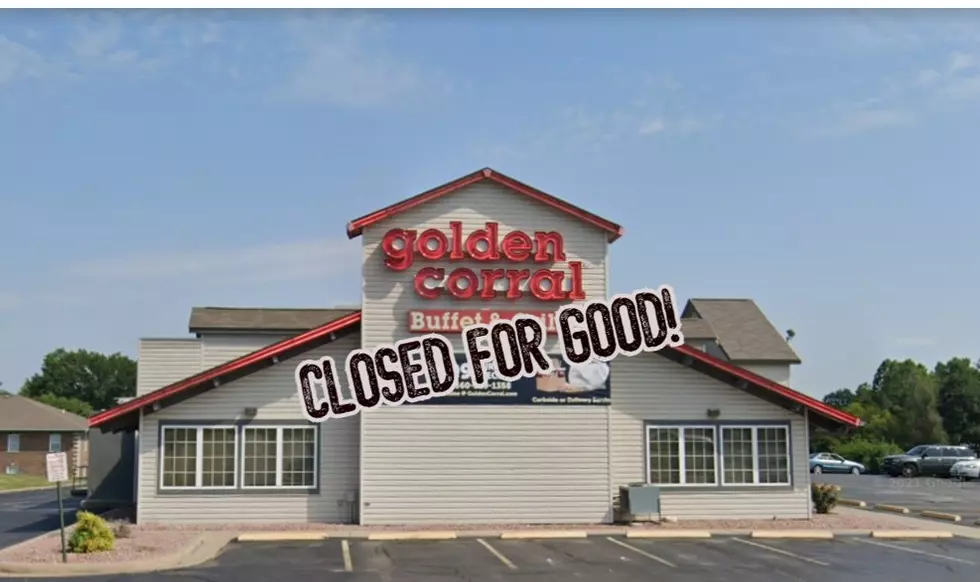 GUESA USA Stepping Up To Help Former Golden Corral Employees
Google
Losing your job through no fault of your own because a business has decided to close the location you work at, or decided to right-size their workforce can be a difficult thing to go through. It can be even more confusing and difficult when it's unexpected. So this gesture from GUESA USA posted on Facebook, while seemingly small, might be a big deal to the former employees and their families of Golden Corral in Sedalia.
When it comes to losing your job through no fault of your own, I know exactly how it feels. I work in radio, and sadly, the business of radio has been consolidating, merging, contracting, and embracing new technologies that have let the industry shed jobs for oh, about 20 years now. So I've been part of those right-sizing company layoffs and it's just a really crappy feeling to have a job one day and be unemployed the next.
All of a sudden how you're going to pay the rent or the mortgage, put food on the table, gas in your car, pay your bills, it all becomes big issues all at once. It can be difficult to find normalcy in those first few days. That's why I think this gesture by GUESA USA Investments, while seemingly a small gesture, is really a big deal.
GUESA USA is offering the former employees of Sedalia's Golden Corral and their families free meals from today through September 30, 2022, at their Sedalia Steak 'N Shake or Dairy Queen restaurants.
The post to the former Golden Corral Employees says, "The GUESA Family of businesses would like to extend some sympathy to all of you hardworking folks who suddenly were forced to lose your jobs." It goes on to offer former employees and their families a free meal each day at either of the GUESA restaurants here in Sedalia through September 30 and wraps up with this. "We understand how hard it can be to focus on caring for your personal self and your family, while also having to worry about today's meal. Let us take that burden from you; at least for a little while. We hope to be just a bit of bright light during these times."
It is hard to care for yourself and your family while worrying about everything that comes with a job loss. To be able to take the family to Steak 'N Shake or Dairy Queen and enjoy a meal together without worrying about how much it costs, or letting GUESA USA worry about taking care of one of your family meals for the next few days might just be the break you need that lets you put a few dollars toward some other immediate necessity. Or that little bit of light GUESA USA talks about in their message to Golden Corral's former employees.
GUESA USA Investments' offer is good from today through September 30, 2022. Proof of employment at Sedalia's Golden Corral is required, and GUESA USA asks you to see a manager on your first visit for complete details on the offer.
West Central Missouri's Fastest Growing Occupations
Here are the fastest-growing occupations in West Central Missouri. Our list includes the Top 5 fastest growing now jobs, next jobs, and later jobs. Now jobs, are jobs that require minimal on-the-job training. Next jobs require some advanced or specialized job training. Later jobs require a bachelor's degree or higher. These occupational projections are from The Missouri Department of Higher Education & Workforce Development 2021
West Central Missouri 2021 Economic Report
.
Is Sedalia Really This Boring, Or Are We Just Cynical?
I recently asked what are the best places to take bored visitors around Sedalia. There were some seriously good ideas about where you could take bored visitors. But just as many sarcastic, somewhat negative comments. Sure, Sedalia isn't a bustling metropolis like Kansas City. But it's still a generally nice small town. Read on and judge are we really this boring, or just cynical about what our town has to offer.