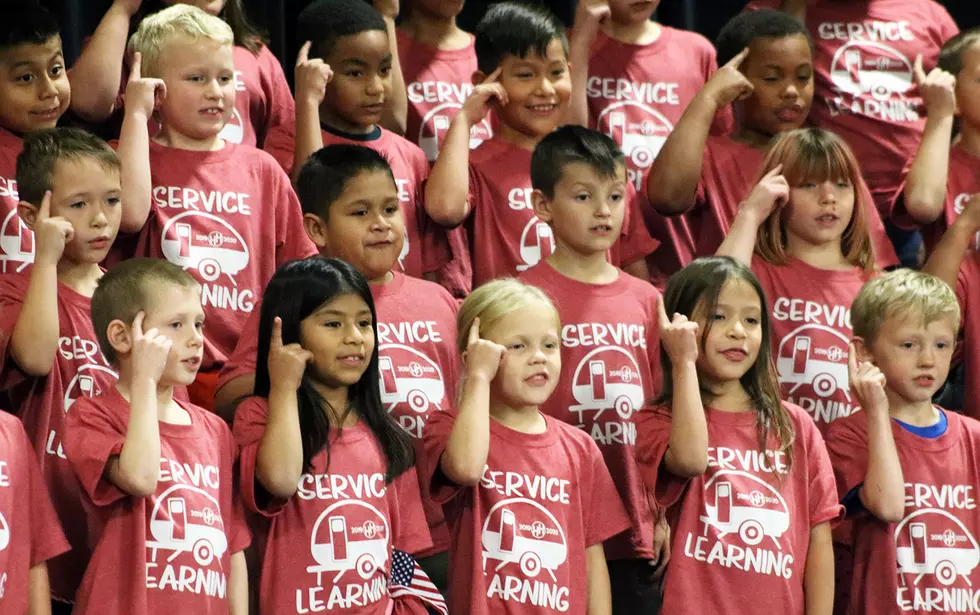 Heber Hunt Elementary Celebrates 12th Annual Feast
Sedalia School District 200
Heber Hunt Elementary School had its 12th annual Thanksgiving Feast on Tuesday, Nov. 26, in the school's gym.
It featured a traditional turkey dinner and a vocal music performance by second grade students.
Special guests included Sedalia police and fire department personnel, Sedalia 200 administrators, state Rep. Brad Pollitt and Mark Bare, a Heber Hunt alum from 1968-74 who currently lives in Overland Park, Kansas.
Bare has family in Sedalia and came over to help serve the meal with members of First United Methodist Church.
In the photos: OVERALL: Heber Hunt Elementary students, teachers, staff members and guests share a traditional Thanksgiving meal on Tuesday, Nov. 26, in the school's gym.
NOSE: Classmate Axle Brobst, left, helps draw attention to the whipped cream on the nose of first grader Leum Bashrum during Heber Hunt's Feast.
SING: Second grade students act out the lyrics as they perform for the crowd.
SPOON: Kindergartner Trinity Schook uses the "dessert first" technique, trying out some of the whipped cream on her pumpkin parfait before digging into the turkey and mashed potatoes.
BARE: Heber Hunt Elementary alumnus Mark Bare helps serve the traditional Thanksgiving meal to students.