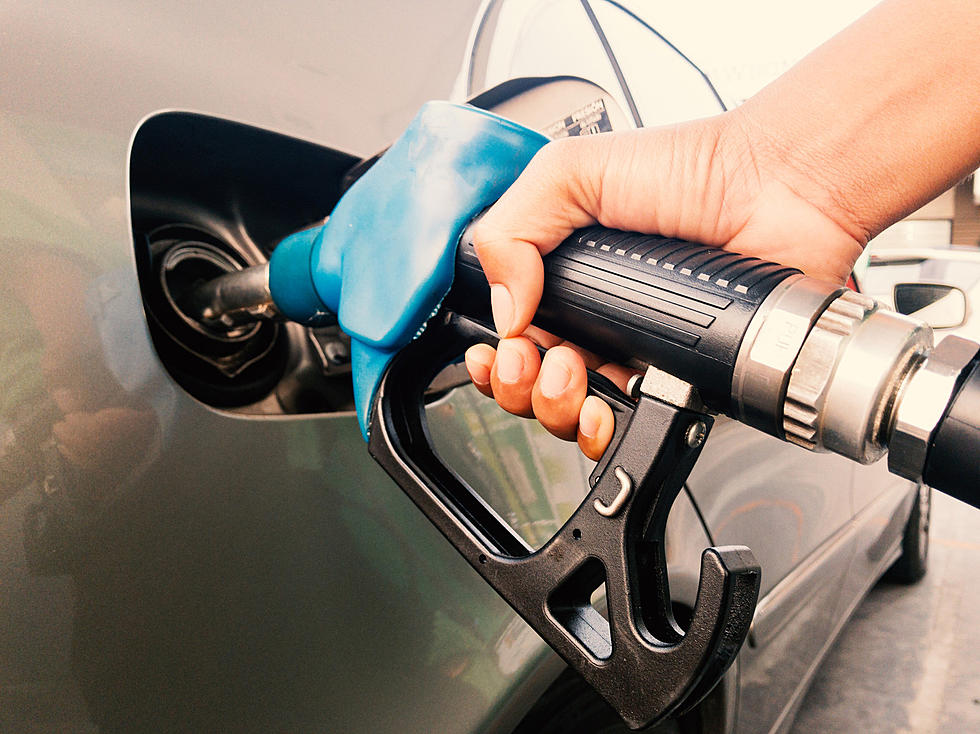 Here's Why It's Costing Us More At The Gas Pump This Week
NithidPhoto
I got sticker shock this morning when I pulled into my favorite gas station to fill up. The price was $3.47 per gallon. Heck, when I filled up on Saturday it was around $3.21 a gallon. Before that, I think it was $3.05 a gallon. Yeah, I've been doing a lot of marathon driving the past few weeks, so I wanted to see, why did gas prices jump?
The culprit, high oil prices. AAA gas prices say, "Despite another week of lackluster demand for gasoline, pump prices rose three cents since last Thursday to $3.58. The primary culprit is a higher oil price, which has recently increased to the mid-$70s per barrel."
What's odd about this is that demand for gasoline, in the words of AAA gas prices, is lackluster. It's not like it's around a holiday where prices spike. Or even around the spring or fall where they tweak the gasoline formulas and that usually makes gas prices rise temporarily.
The good news is, even though prices, where I buy my gas, have dramatically increased over the last week or so, Missouri as a whole hasn't landed on AAA Gas Prices list of the most expensive gasoline markets or their list of the top 10 states that have seen the largest gasoline price increases, which I guess is a good thing.
We're still paying less than the national average for gasoline as well, as of July 26, 2023, that's $3.67 a gallon. As far as the Missouri average for gasoline goes, I paid over the state's average price of $3.39 a gallon by about eight cents.
I did take a look at Gas Buddy to see if I could see if gas prices generally had jumped in the Warrensburg and Sedalia area, however, many of the pieces listed on the site hadn't been updated since yesterday and were around $3.20. That said, of those gas stations that had been updated today, prices seemed to be ranging between $3.39 -$3.49 a gallon. Although there was one Sedalia station that had gas still priced at $3.20 a gallon this morning.
The bottom line, the more a barrel of oil costs, the more a gallon of gas costs. Right now, that means more pain at the pump for us.
Ghosts of the Once Great Lewis & Clark Tower
WARNING: Under no circumstances should you enter this property. By doing so you risk bodily harm and/or prosecution for trespassing on private property.
Built in 1963, opened in 1964, and a landmark by the late 1960s, The Louis & Clark Tower north of St. Louis was a destination for those looking for a swanky meal in the building's 10th-floor Top of the Tower Restaurant. Couples on date night could also check out a movie, or go bowling, in the attached retail section of the building. By the end, condominium values in the building had plummeted, much of the retail space was being used by social services, and some units in the building didn't have water. The elevators didn't work either. By 2014 authorities stepped in and condemned the building, forcing the few who still called the tower home out of the building.
In 2020 Tom V shot some video of the now abandoned building including the Top of the Tower Restaurant and some of the apartments. You can watch the video
here
.
Virtually Explore This Abandoned Grain Elevator Off Of I-29 In KC
If you ever drive I-29 heading north out of downtown Kansas City you've probably seen the huge grain elevator by the railroad tracks. Now step inside and take a virtual tour of the abandoned elevator.
WARNING: Under no circumstances should you enter this property. By doing so you risk bodily harm and/or prosecution for trespassing on private property.