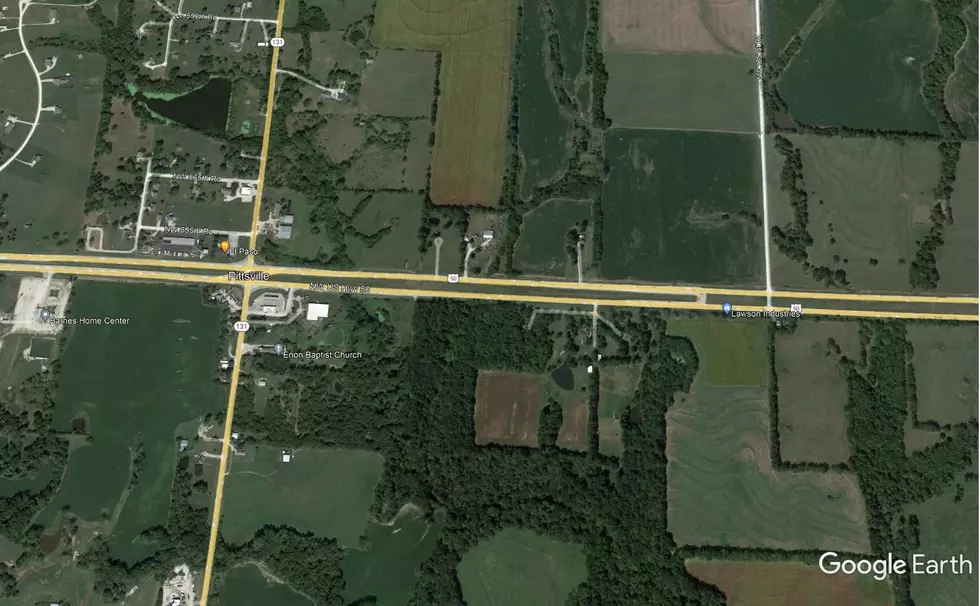 Holden Woman Injured In JoCo Crash
Google Earth
A Holden woman was injured in a two-vehicle crash that occurred Wednesday morning in Johnson County.
The Missouri State Highway Patrol reports that a westbound 1995 Honda Civic, driven by 52-year-old David M. Carrender of Sweet Springs, ran off the left side of the roadway. A westbound 2003 Ford Taurus, driven by 46-year-old Melissa T. Collins of Holden, then overcorrected, ran off the right side of the roadway and struck a rock wall.
The Honda then returned to the roadway, coming to rest in the right lane of US 50, just east of Missouri 131 around 5:39 a.m.
The Taurus swerved to avoid hitting the Civic and ran off the right side of the roadway.
Collins suffered moderate injuries, and was transported to Western Missouri Medical Center for treatment.
The Ford had minor damage, while the Honda was totaled.
Johnson County Deputies assisted the Patrol.