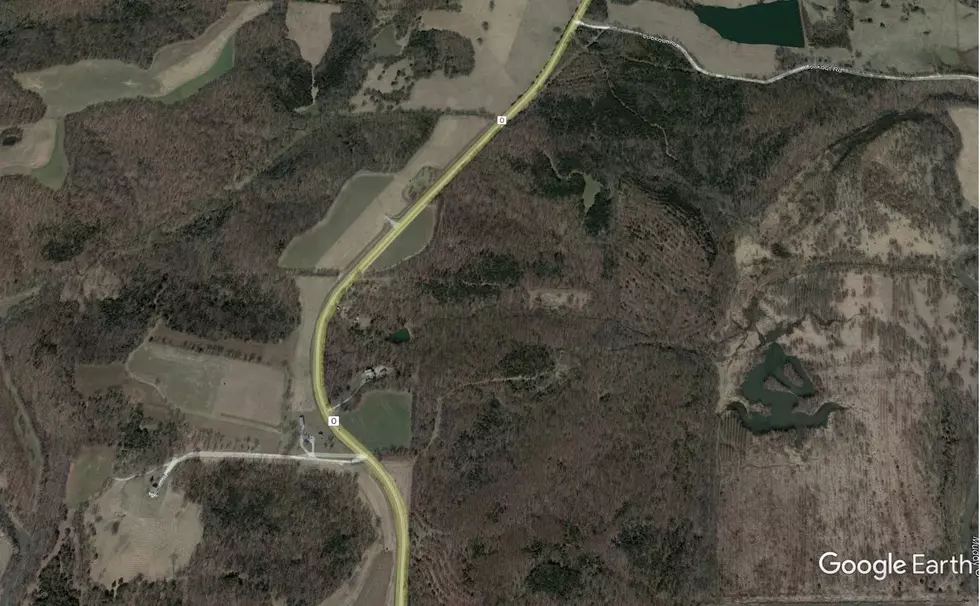 Hughesville Teen Killed In Pettis County Crash
Google Earth
A Hughesville teenager was killed in a two-vehicle crash that occurred Monday morning in Pettis County.
The Missouri State Highway Patrol reports that a southbound 2011 Mitsubishi Lancer, driven by a 17-year-old Trennis Matthew Eigsti, Hughesville, was on Route O, south of Lookout Road (northeast of Sedalia) around 5:50 a.m., when the vehicle began to skid, crossing the center of the roadway. The Mitsubishi struck a northbound 2004 Dodge Dakota, driven by 31-year-old Jose L. Caraveo Holguin of Sedalia.
After impact, the Lancer came to rest in the southbound lane of Route O, while the Dakota came to rest in a ditch on the east side.
Eigsti, was pronounced dead at 6:19 a.m, by PCAD personnel under the direction of Dr. Thomas Conder, Bothwell Regional Health Center. The body was taken to Heckart Funeral Home.
Careveo Holgiun and his passenger, a nine-year-old female, suffered minor injuries, and were transported by private vehicle to University of Missouri Hospital for treatment.
Pettis County Deputies assisted the Patrol.
This was fatal crash #47 for Troop A in 2022.
Top 30 American Classic Rock Bands of the '70s