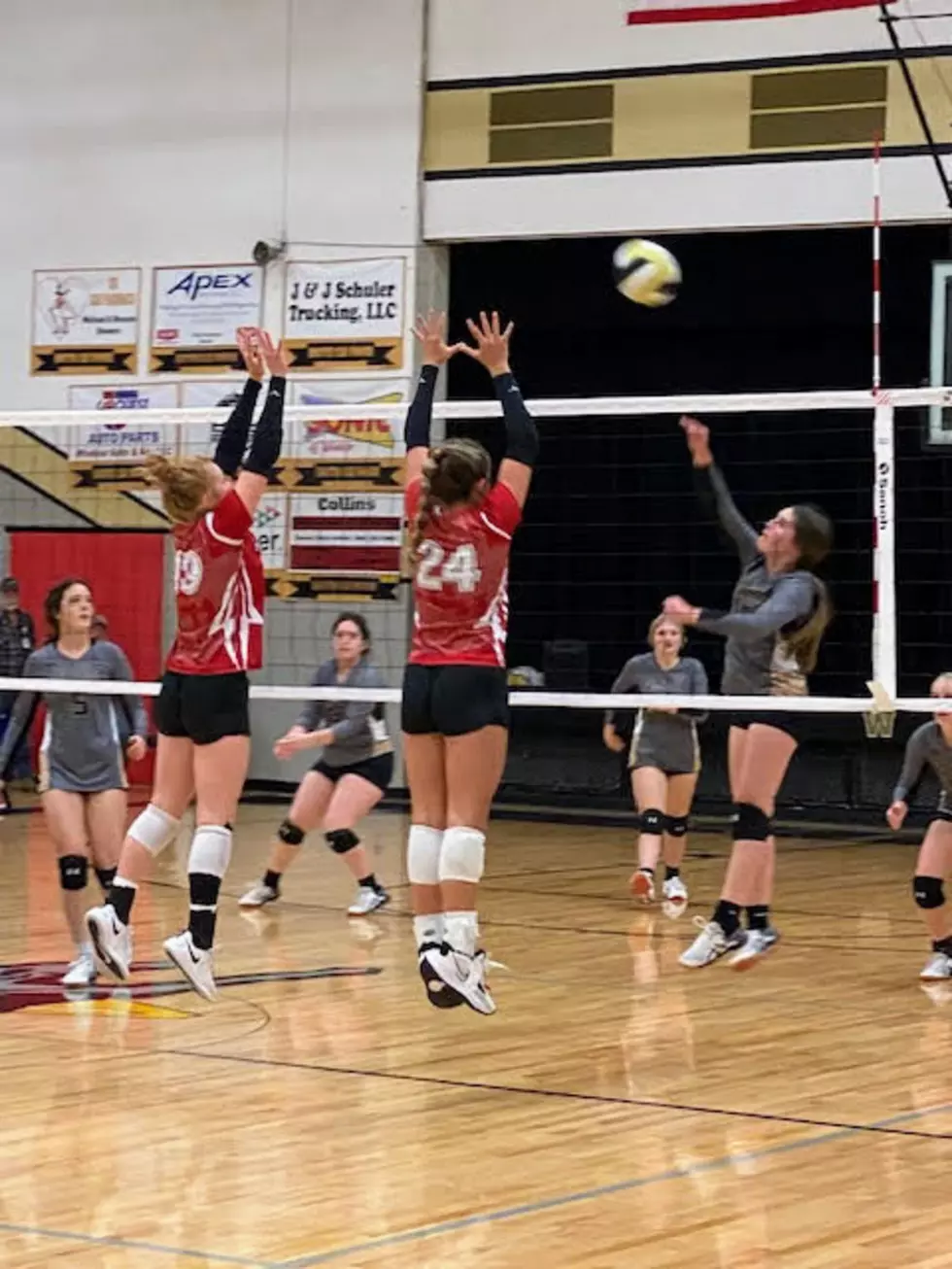 Lady Grems Win At Windsor
SHS
Sacred Heart JV Volleyball lost in a tough one to the Windsor Greyhounds in two sets 17-25, 20-25. JV team record is 3-8 Overall / 2-4 in Conference.
Varsity beat Windsor 25-12, 25-16, 25-15. The Varsity team record is 15-4 Overall / 6-1 in Conference.
Sacred Heart Varsity is in the Warrensburg Tournament Saturday and will play California, Lafayette County and Pleasant Hill in their pool beginning at 10 a.m.
Other teams include Lexington, Santa Fe, Warrensburg, and Adrian. And then the Gremlins are back at home Monday vs Sweet Springs beginning with JV starting at 5:30.
In the photos:
3722 - Senior Kate Carney places the ball
3805 - Senior Zoe Martin & Sophomore Sophia Carney blocking
3673 - SH Junior Varsity huddle
---
The SH JH girls took on Windsor with A team playing first. The girls came out to play with having several bump set and spikes. With SH winning both sets. 25-14 and 25-23. Anna Carney had 4 aces and 2 kills, Ava Judd had 4 aces and 5 assist, Addie Figgie had 3 aces, 2 kills, 1 block and 1 dig, Kynslee Prewitt had 5 aces and 1 dig and Paisley Carl had 3 aces and 1 kill.
The SH B team played some amazing volleyball as well. Windsor took the win. 18-25 and 23-25. Aspen Carl had 4 aces and 2 kills, Molly Brown had 3 aces and Birkli Martin had 2 assist. The ladies will play on Tuesday, Oct. 5 at home against Knob Noster at 5:00.
Record for A team 11-3
Record for B team 3-4
---