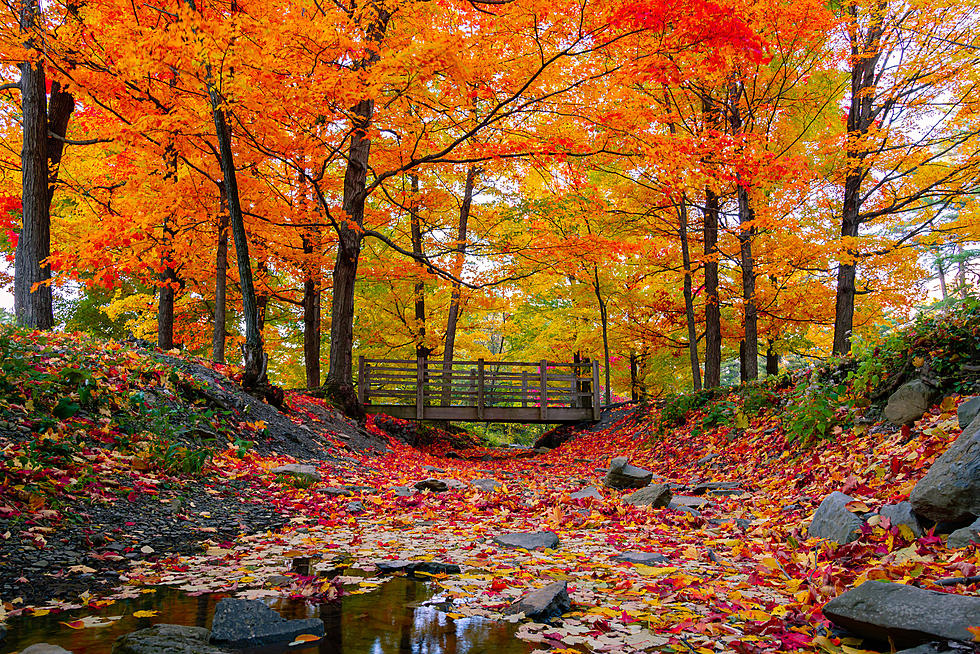 Don't Do What This Woman Did While Leaf-Peeping In Missouri
Sharan Singh
I don't know about you, maybe I just haven't noticed, but I haven't seen a lot of fall colors this season. And I don't know if we'll see a lot of spectacular fall color changes here in West Central Missouri this year. I can, however, tell you this. Don't do what this woman from Mexico, Missouri did while trying to look at the fall foliage.
The Mexico Public Safety Department was called out to rescue a stuck woman on a cell phone tower. Of course, the headline in The Mexico Ledger just screamed "Woman Rescued From Cell Phone Tower Excursion" so I had to click the link to find out why she climbed the phone tower to start with.
According to The Mexico Ledger the woman, "stated she had climbed the tower to get a good look at the changing leaves, lost her shoe, and became unable to get down."
I don't care how spectacular the fall color change is, or how breathtaking a forest is down the block from your local cell tower. Climbing a cell tower to go leaf-peeping is just a bad idea. According to the newspaper, the woman was rescued by an aerial truck and taken to the University of Missouri Hospital for treatment and the Mexico Public Safety Department forwarded her case to the Audrain County Prosecutor for trespassing first-degree.
As far as getting a good look at Missouri's fall colors, The Missouri Department of Conservation suggests choosing routes along rivers with views of forested buffs, and along ridges with sweeping scenes of forested landscapes. They also suggest driving back roads, taking a hike, or even a float trip.
According to the department's latest fall color report West Central and Mid Missouri are at the peak of their fall colors right now, so this may be the weekend to get out and do some leaf-peeping. Mother Nature's technicolor fall spectacular will be wrapping up around the middle of the month according to the Missouri Department of Conservation. So now is the time to leaf-peep if that's your thing. Just don't climb any towers while you do it.
LOOK: 11 tick-borne illnesses and what to watch out for during your outdoor adventures
Stacker
compiled a list of 11 common tick-borne diseases in the U.S. and what symptoms to watch out for, using a variety of medical and government sources.
Gallery Credit: Martha Sandoval
LOOK: Here are the best lake towns to live in
Many of the included towns jump out at the casual observer as popular summer-rental spots--the Ozarks' Branson, Missouri, or Arizona's Lake Havasu--it might surprise you to dive deeper into some quality-of-life offerings beyond the beach and vacation homes. You'll likely pick up some knowledge from a wide range of Americana: one of the last remaining 1950s-style drive-ins in the Midwest; a Florida town that started as a Civil War veteran retirement area; an island boasting some of the country's top public schools and wealth-earners right in the middle of a lake between Seattle and Bellevue; and even a California town containing much more than Johnny Cash's prison blues.
Gallery Credit: Peter Richman