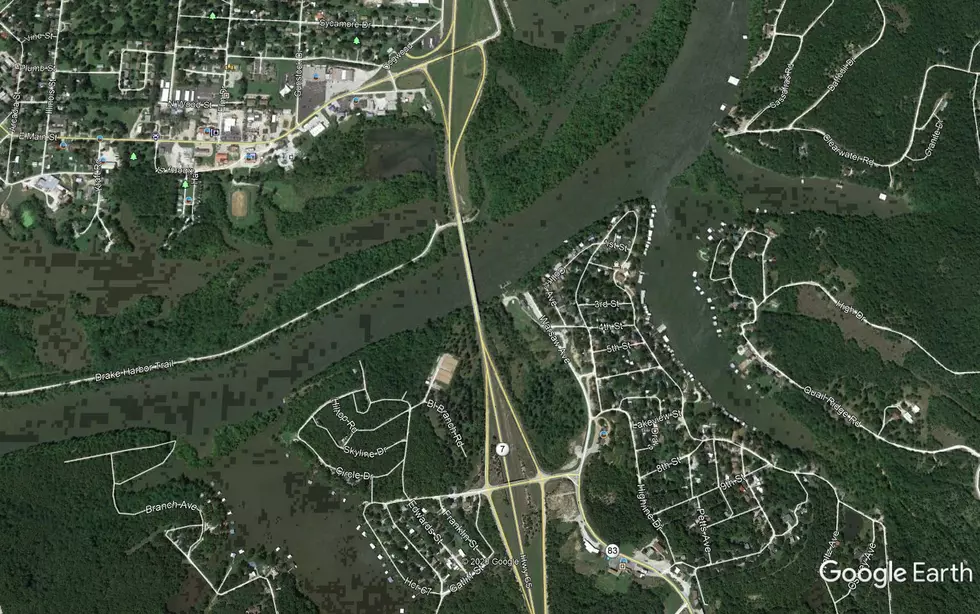 Lincoln Couple Injured When Motorcycle Hits Bridge
Google Earth
A Lincoln couple were injured Sunday in a motorcycle accident that occurred in Benton County.
The Missouri State Highway Patrol reported that a southbound 2008 Boss motorcycle, driven by 48-year-old Eric L. Knox of Lincoln, who is the Benton County Sheriff, was on Missouri 7, on the mile-long bridge at 5:35 p.m. when the back tire began to shred, causing the driver to lose control. The bike overturned and struck the bridge, ejecting both occupants.
Eric and his passenger, 50-year-old Joy R. Knox, both of Lincoln, suffered serious injuries and were flown by Life Flight to University Hospital in Columbia for treatment.
According to published reports, Sheriff Knox was listed in fair condition and Joy Knox was in critical condition.