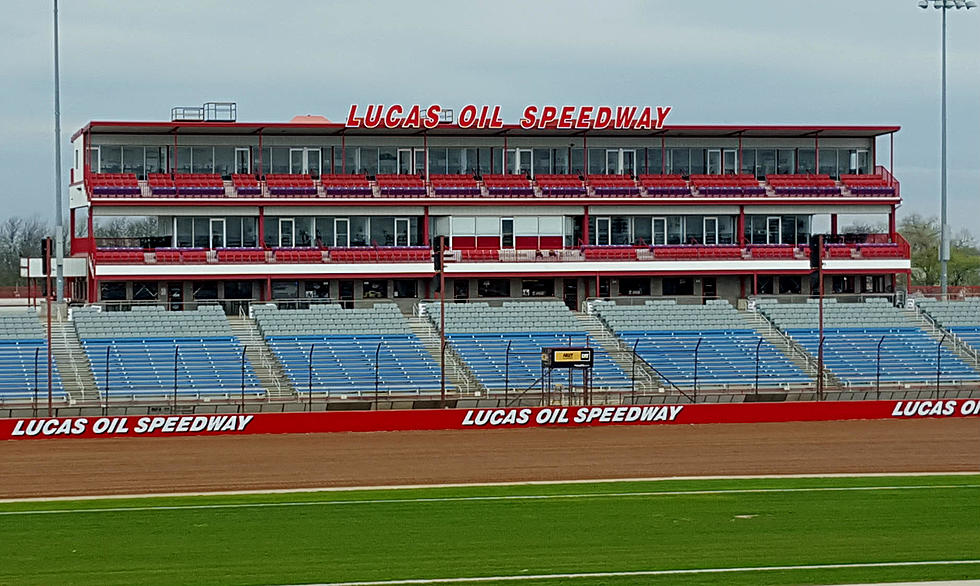 Season Opener at Lucas Oil Speedway Postponed
Beau Matthews
With a forecast of severe thunderstorms on Friday and freezing cold on Saturday, the 5th annual Lucas Oil MLRA Spring Nationals at Lucas Oil Speedway has been postponed.
"As much as we try to be optimistic, it just looks like Mother Nature is determined to win again," Lucas Oil Speedway General Manager Dan Robinson said in announcing postponement of the MLRA Spring Nationals Presented by RacingJunk.com.
The doubleheader had been set for Friday and Saturday and comes on the heels of cancellation of last week's scheduled opener of the Big Adventure RV Racing Series due to rain and cold.
"With the distances many of our drivers and fans are planning to travel, plus the safety factor when it comes to possibly severe storms on Friday, it just looks like the smart move to go ahead and call it with plenty of notice," Robinson said. "We want everyone to enjoy their experience at the race track.
"We'll try it again next week with the Weekly Racing Series and hope for 75 degrees and sunny."
Robinson said Lucas Oil Speedway and the Lucas Oil MLRA will work to find a suitable makeup date later in the season.
Lucas Oil Speedway will try again to open its season next week. The Big Adventure RV Weekly Racing Series program on April 21 is $uper $aver $pecial Night Presented by OnMedia/Dish/DirecTV. Four general admission tickets include four hot dogs and four 20-ounce soft drinks for just $30 for all fans arriving before 5:30 p.m.
Classes in action include the Warsaw Auto Marine & RV ULMA Late Models, Pitts Homes USRA Modifieds, Big O Tires Street Stocks and the Ozark Golf Cars USRA B-Mods. The Ozark Golf Cars USRA B-Mods will be the featured class of the evening running a special 25-lap, $750-to-win main event.
Gates will open at 4 p.m. with hot laps at 6:30 and racing at 7:05.
The next scheduled Lucas Oil MLRA event is April 20 at Davenport Speedway in Davenport, Iowa with another event the following night at 34 Raceway in Burlington, Iowa.
For ticket information for any event in 2018 at Lucas Oil Speedway, including general admission or three-day reserved seats for the 26th annual Show-Me 100 Presented by ProtecttheHarvest.com, contact Admissions Director Nichole McMillan at (417) 282-5984 or via email at Nichole@lucasoilspeedway.com.
Complete Lucas Oil Speedway event information, archived stories, ticket information and 2018 schedule can be found by visiting LucasOilSpeedway.com. Fans also can purchase general admission tickets for any 2018 event on the web.
Lucas Oil Speedway is located at Highways 83 and 54 in Wheatland, Missouri. A campground with shower and bathroom facilities is also available. With its entrance located just outside the pit gate this sprawling scenic camping facility will continue to enhance the racing experience at the Diamond of Dirt Tracks.
Click LucasOilSpeedway.com for more information and detailed directions to the speedway or call the Track Hotline at (417) 282-5984.