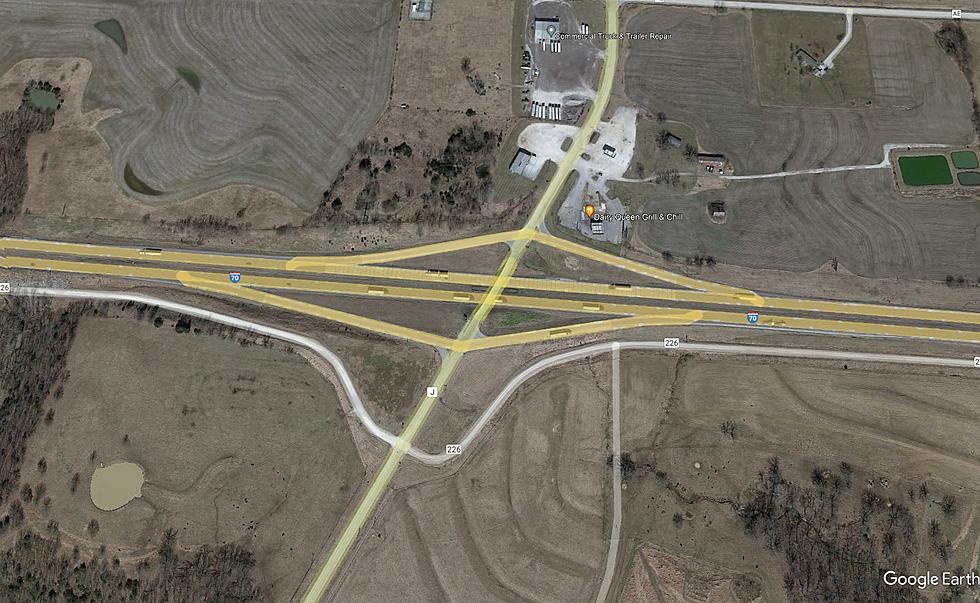 Marshall Truck Driver Injured in Rollover Accident
Google Earth
A Marshall truck driver was injured in a rollover accident that occurred Friday afternoon in Saline County.
The Missouri State Highway Patrol reports that a northbound 2013 Freightliner, driven by 37-year-old Justin G. Loggins of Marshall, was on Route J, just north of I-70 around 3:30 p.m., when the truck "experienced a mechanical issue," causing the vehicle to travel off the exit ramp and overturn.
Loggins suffered minor injuries and was transported to Fitzgibbon Hospital by Saline County EMS. He was not wearing a seat belt at the time of the crash, according to the report.
The Freightliner had extensive damage and was towed by Don's Truck Towing.
BOO: These are the scariest haunted roads in America
Brace yourself for the next turn.
Way.com
breaks down the most haunted roadways in America.
Gallery Credit: Stacker