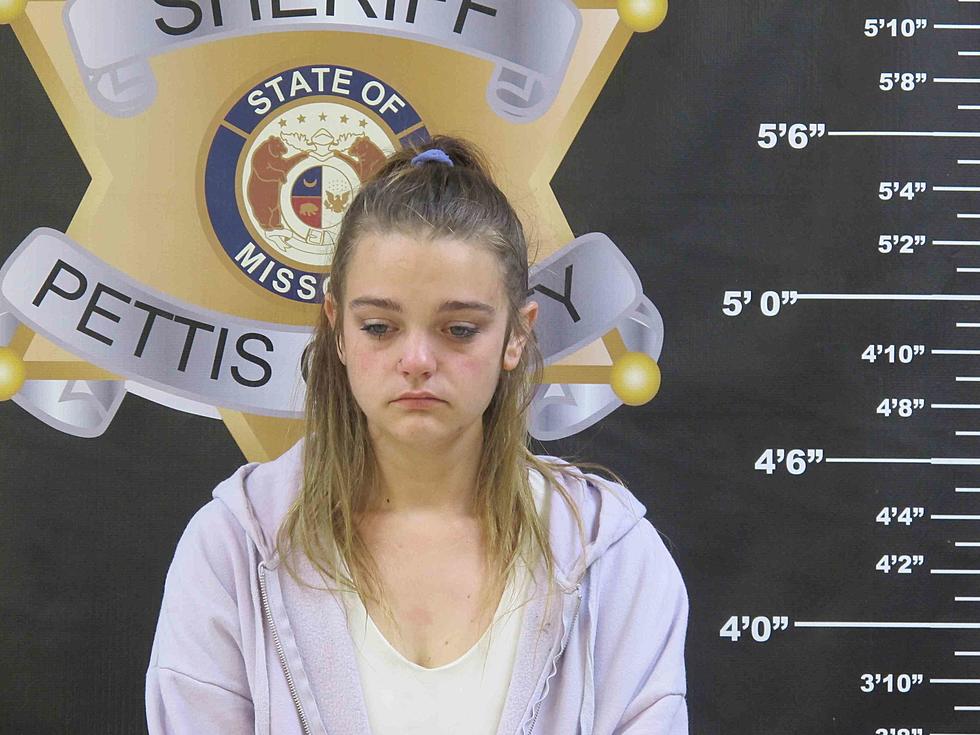 Marshall Woman Arrested After High-speed Chase Ends in Pettis County
Pettis County Jail - Shroyer
Early Thursday morning, Saline County Dispatch advised the Pettis County Joint Communications they were in pursuit entering Pettis County southbound on US HWY 65.
The vehicle was described as a black Chevrolet Silverado, traveling at a high rate of speed (excess of 100 MPH).
Pettis County Deputies checked the area; however, the vehicle was no longer on HWY 65. Deputies located the vehicle near HWY EE and HWY J, and attempted to stop the vehicle. The vehicle began to flee from Deputies at a high rate of speed. Deputies pursued the vehicle from HWY J across US HWY 65 and down HWY D.
The vehicle, still traveling at times in excess of 100 miles an hour, then traveled down Hughesville Road. The vehicle eventually wrecked into a ditch near a cornfield on Hughesville Road. The driver then fled on foot into the cornfield. The driver was taken into custody a short time later.
A search of the Silverado was conducted and Deputies located methamphetamine, drug paraphernalia, loose ammunition, and a loaded, chambered AR style rifle. The narcotics and rifle were seized as evidence.
Jadin Lynne Shroyer, 21, of Marshall, who is currently on probation with Saline County for a 2022 charge of Driving While Intoxicated, was placed under arrest. Shroyer was then transported to Bothwell Regional Health Center, where she passed a fit-for-confinement check.
Shroyer was then transported to the Pettis County Jail, where she was placed on a 24-hour hold. Shroyer was booked in on charges of Resisting Arrest by Fleeing (Creating a Substantial Risk to the Public), Possession of a Controlled Substance, Unlawful Use of a Weapon, and Unlawful Possession of Drug Paraphernalia.
LOOK: 40 Discontinued & Special Edition Kellogg's Cereals