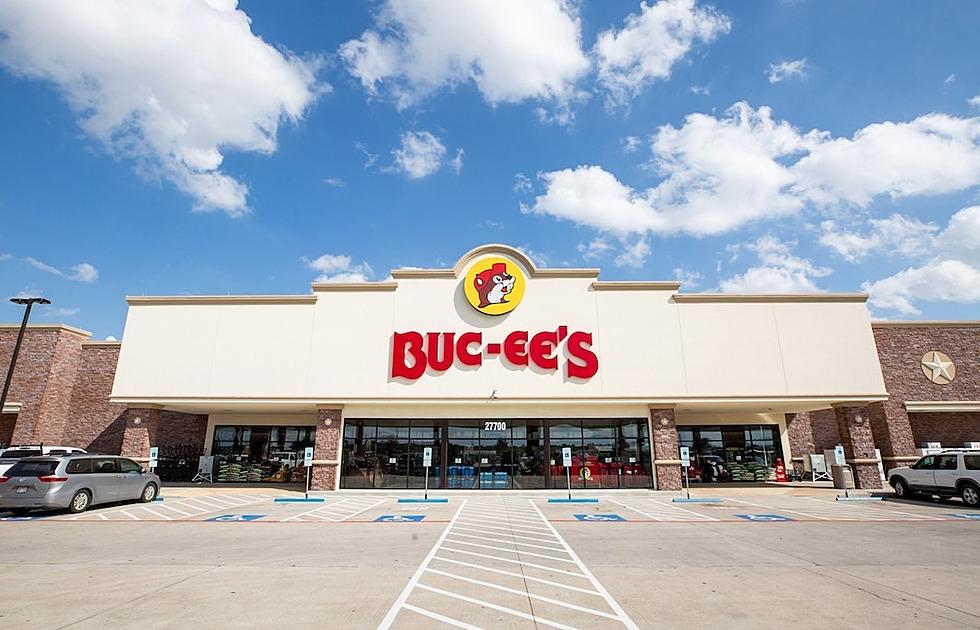 Yes, Please! Missouri Is Getting It's Very Own Buc-ee's
Buc-ee's
Are you at all familiar with Buc-ee's?
If you've road tripped through Texas, or even Alabama, Georgia, or Florida you might be familiar with them. Or at least their billboards featuring Buc-ee Beaver. Well, one's coming to Missouri, and let me tell you I'm a little excited.
Buc-ee's is unlike any other oasis you're likely to encounter on our country's Interstate system. It's part mega-gas station, part road food joint, part tourist trap, and gift store. The bathrooms are spotless. My wife says the bar-b-que tastes great. And I dare you to leave without a bag of Beaver Nuggets. And where will they build this huge oasis of the Interstate system in Missouri? In the Ozarks, on the outskirts of Springfield adjacent to Interstate 44.
According to KY3, Springfield's City Council took the first steps towards getting the travel center built in Springfield. Sarah Kerner, Economic Development Director for Springfield told the TV station the travel center was looking to expand outside of Texas in a really well-traveled corridor and I-44 jumped out at them.
Kerner went on to tell the television station Buc-ee's is appealing to the City because eighty-eight percent of their customers come from 20 miles or further away. So the travel center won't steal from their local convenience stores. And it's brand new revenue for the City.
Buc-ee's, according to their website, refers to their stores as "travel centers known for clean bathrooms and many fueling positions."  And if Buc-ee's reputation as a fun place to visit with spotless bathrooms doesn't get you there. That darn beaver, Buc-ee, just might.
I lived in Texas for six years, yet none of my travels took me along the Interstate where there was a Buc-ee's. Just Buc-ee's billboards telling me a Buc-ee's was an hour or two down the road. After we moved back to the midwest, they opened one, more or less, on the interstate on the way to my in-law's house. You bet we stopped to experience Buc-ee's.
We went on a Saturday, and let me tell you it was a zoo inside and outside. Stepping into Buc-ee's is almost overwhelming. From the full-sized old pick-up truck with its tailgate filled with Buc-ee plushies to the huge Buc-ee plushie dominating the display.
And then the T-shirts. The classic red shirt with Buc-ee Beaver's face on it, to a variety of shirts in different colors with different says and slogans. My first Buc-ee's shirt was one that had Buc-ee Beaver on the front, and "Buc-ee's Heck Yeah!" on the back.
Pretty much if they can put a Buc-ee's logo on it, you can buy it in the store. But that's not all. They also tend to have stuff you can pick up that commemorates the area you're in. So I suspect, you'll be able to get lots of Ozark-themed stuff at our new Buc-ee's when it opens.
But gifts and t-shirts are really only part of what you can get at Buc-ee's. There are coolers and coolers of soda, wine, and beer.  And food. Both hot and the road snack variety. Like their chopped BBQ beef brisket sandwich, their tru sausage with a tortilla on a stick, a pecan pie kolache, and more. I'll let a West Texan tell you more about Buc-ee's food here. Cause, really I was more about the T-shirts, the thermal travel mugs, and the Beaver Nuggets.
Foodie James Scott on his i came here for the food... site says this about the Beaver Nuggets:
Beaver Nuggets are delicious. They're like carmel popcorn with none of the side effects: They don't get stuck in your teeth. They don't have any potently concentrated nooks and crannies to accumulate tacky, cloying carmely sugar. They don't have any tooth breaking kernels lying in wait, concealed to ambush zealous chompers. Warning: these are highly addictive due to their crunchy, light sweetness.
Yeah, he covered everything about the Beaver Nuggets.
So when will the 53,000 square foot Springfield location with 100 gas pumps open? KY3 says if everything goes as planned, June 2023. Right about the time I'll need to add some Buc-ee's T-shirts to my collection.
And they're not kidding about the bathrooms, spotless.
See the Must-Drive Roads in Every State
LOOK: See how much gasoline cost the year you started driving
To find out more about how has the price of gas changed throughout the years, Stacker ran the numbers on the cost of a gallon of gasoline for each of the last 84 years. Using
data from the Bureau of Labor Statistics
(released in April 2020), we analyzed the average price for a gallon of unleaded regular gasoline from 1976 to 2020 along with the Consumer Price Index (CPI) for unleaded regular gasoline from 1937 to 1976, including the absolute and inflation-adjusted prices for each year.
Read on to explore the cost of gas over time and rediscover just how much a gallon was when you first started driving.