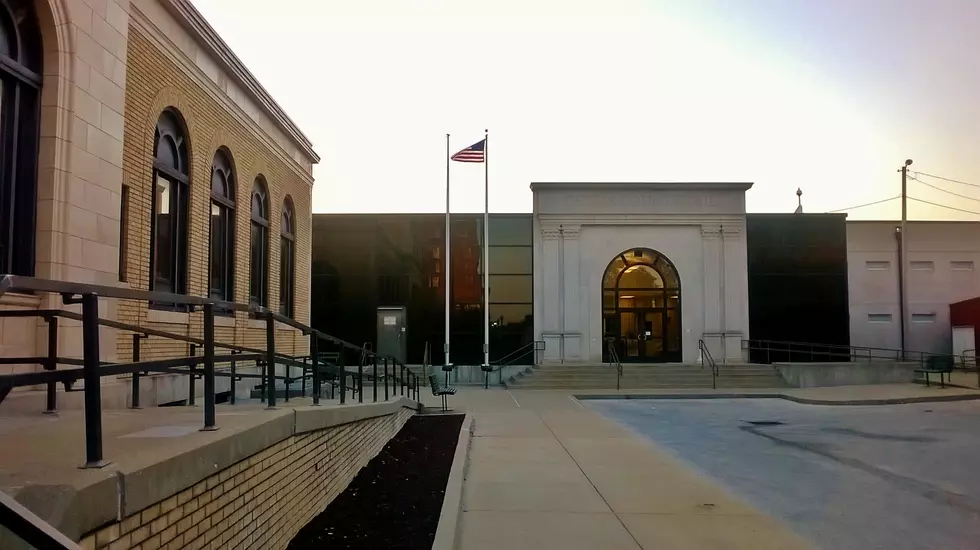 Pettis County Sheriff's Reports For December 13, 2022
Kurt Parsons
This article is compiled from reports issued by the Pettis County Sheriff's Office.
Late Sunday night, Pettis County Deputies conducted a traffic stop in the area of East Broadway Boulevard and South Merriam Avenue on a vehicle for failing to signal a lane change. During the traffic stop, a passenger fled from the vehicle on foot. Deputies pursued the subject and took him into custody. The fleeing subject, Aaron Jason Brown, 40, of Columbia, left a bag of items in the vehicle. After a search of the vehicle, a significant amount of methamphetamine, pills, and THC wax was located. Brown also had two warrants for his arrest out of the Probation and Parole Office on original charges of Possession of a Controlled Substance and Delivery of a Controlled Substance. Brown was transported to the BRHC by ambulance. Brown was later transported to the Pettis County Jail to be placed on a 24 hour hold pending charges of Resisting Arrest in a Felony, two counts of Delivery of a Controlled Substance, and one count of Unlawful Possession of Drug Paraphernalia. Brown was held pending a $50,000 cash or surety bond.
---
---
Deputies conducted an investigative traffic stop in the 400 block of North Grand Avenue on the evening of December 10th. During the traffic stop, Deputies identified a male subject hiding in the backseat as John W. Sant Sr., 41, of Smithton. Sant was discovered to have a Greene County warrant for Non Support, and Pettis County Failure to Appear warrants on original charges of Stealing, Driving While Revoked, felony Stealing, and Property Damage in the 2nd Degree. Sant was arrested and transported to the Pettis County Jail to be placed on a 24 hour hold for Identity Theft and the warrants. Total bond was set at $15,000 cash or surety and $195.00 cash only.
---
Late Monday night, Deputies attempted to conduct a traffic stop in the area of South Limit Avenue and West 32nd Street on a vehicle with no license plates. The vehicle began to travel at a high rate of speed southbound on Highway B. Deputies began to pursue the vehicle, which eventually turned southbound on Highway E. The vehicle continued to flee at high rates of speeds, before turning east on Highway 52. At this point, Deputies terminated the pursuit due to safety concerns.
---
Pettis County Deputies took a report of a lost or stolen license plate Monday afternoon from Michael Tait. Tait stated someone took his license plates sometime last week from the 4200 block of West Main Street.
---
Monday afternoon, Deputies took a theft report in the 16000 block of Dove Road in Green Ridge. The victim had been scammed out of $500 on Facebook Marketplace.
---
Deputies took a report of property damage in the 22000 block of Snow Road in Pettis County Monday morning. The damage occurred between the afternoon of December 9th and the morning of December 12th. The investigation continues.
---
READ ON: See the States Where People Live the Longest
Read on to learn the average life expectancy in each state.