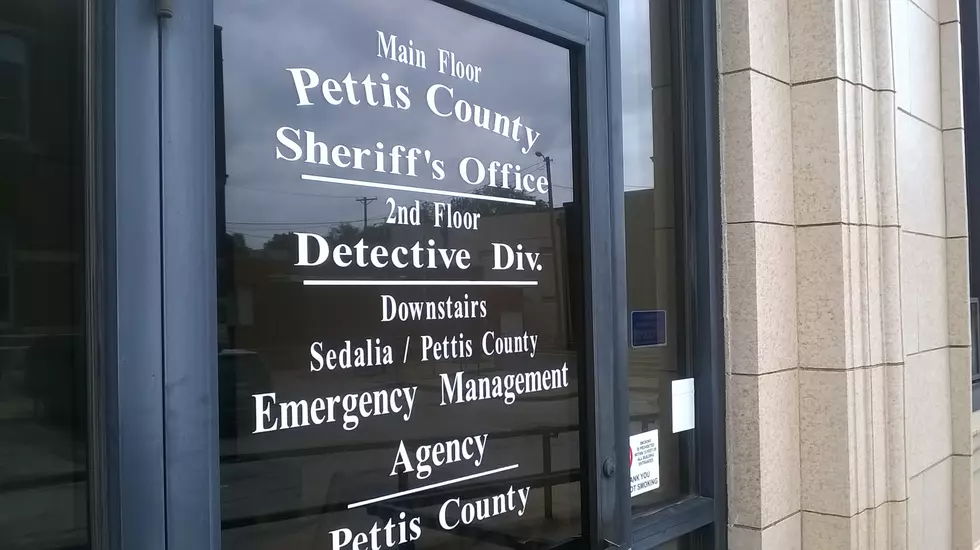 Pettis County Sheriff's Reports For November 15, 2022
Kurt Parsons
This article is compiled from reports issued by the Pettis County Sheriff's Office.
Saturday night, the Pettis County K9 Unit attempted to conduct a traffic stop in the area of US 65 Highway and Honda Road. The vehicle fled from Deputies at a high rate of speed, over 100 miles per hour. The driver of the vehicle fled to his residence, where he continued to resist arrest. The suspect was taken into custody in the 23000 block of Anderson School Road. Darrell L. Johnson, 45, Sedalia, was arrested on formal charges of felony Resisting Arrest, Harassment in the 2nd Degree, and Driving While Intoxicated. Johnson was transported to the Pettis County Jail, where he was placed on a 24 hour hold. Johnson was issued of a bond of $5,000 cash or surety with several bond conditions, including that Johnson shall surrender his driver's license, he shall not drive, nor will Johnson have any contact with Deputy Moore.
---
---
Monday morning, Deputies took a report of two violations of a court order. Full Orders of Protection had been violated in the area of the La Monte Cemetery. Charges have been submitted to the Pettis County Prosecutor.
---
On the night of November 9th, Deputies conducted a traffic stop in the area of West 10th Street and South Ohio Avenue on a vehicle that was displaying incorrect vehicle registration. Shane J. Roberts, 44, of Sedalia, was placed under arrest. Roberts was transported to the Pettis County Jail, where he was booked and released on charges of Driving While Revoked.
---
Inside Amazon: A Detailed History of America's Biggest Online Retailer
Stacker
compiled a list of key moments in Amazon's history and its current business from a variety of sources. Here's a look at the events that turned an online bookstore into a global conglomerate and a self-made entrepreneur into the world's second-richest man.