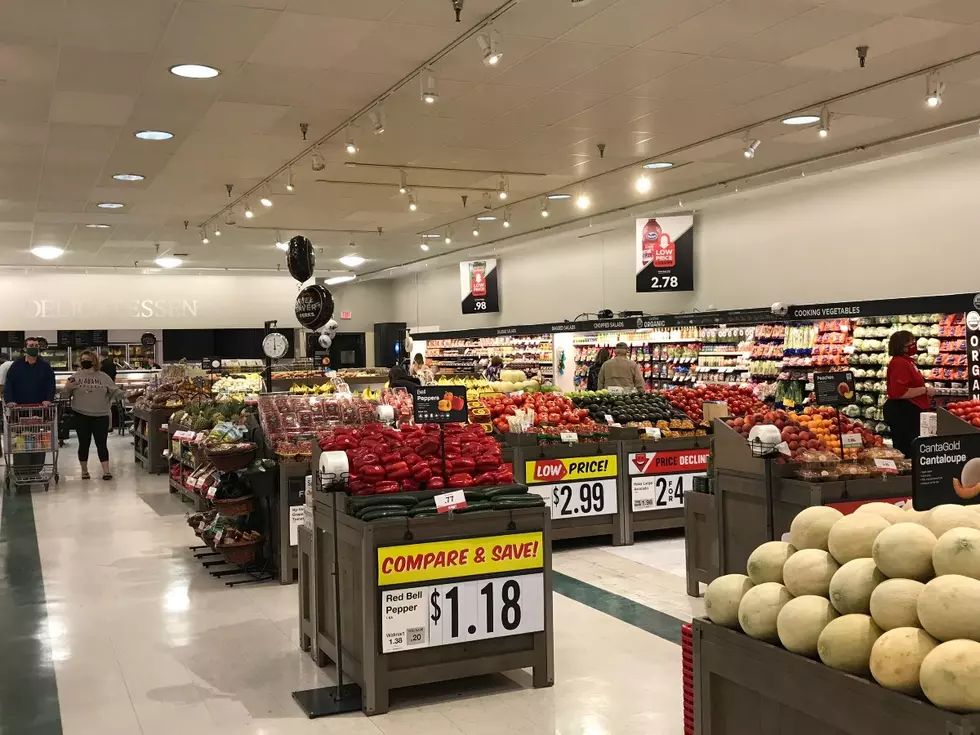 Photos: Hy-Vee Celebrates Their Warrensburg Store
Rob Creighton / Townsquare Media
Hy-Vee celebrated their grand opening in Warrensburg after closing on their purchase of the Bi-Lo Country Market earlier in the month. Those looking for a significantly different store may be a bit disappointed.
At a first glance it seems a lot of the store is very similar to how it looked prior to being spruced up by Hy-Vee. And at this point, that's what I'd say Hy-Vee did to the store. Spruce it up. Give it a really good deep cleaning. And add what they needed to add in terms of freezers, ovens, shelves, refrigerators to sell the products they want to carry.
The biggest thing I tended to notice was the store seemed brighter. There was more accent lighting giving the entire store a brighter look. It was most noticeable in the produce section. And along the freezers and refrigerators in the back of the store. Although you could also see accent lighting along the back wall and along the front wall of the store.  Additionally they put signage on the wall highlighting the different store sections.
Anyone looking for a more radical store design may come away a little disappointed, but what can anyone expect? It was a pretty quick refresh for the store.
What may be a more significant change is your shopping experience. I used the Bi-Lo Country Mart mainly for deli fried chicken dinners and picking up this and that when I didn't want the hassle of going over to the Walmart. So I can't speak to how much Hy-Vee has changed where things in the store are.
Yet, based on how many red or black shirted Hy-Vee employees enthusiastically asked me if they could help me find something, I'm making the assumption some things in the store got re-arranged in the spruce up. I laughed when I couldn't find saltines in the cracker aisle and a red shirted employee led me to the soup aisle to find them. Makes perfect sense.
Store brand consumers will be buying Hy-Vee branded items vs. Best Choice or Always Save branded items. Those who shop on line will need to do it through the Hy-Vee website or app. And it looks like even the deli had some changes made to the menu. Don't worry they still have fried chicken, and I think I heard someone talking about meatloaf. I might have to try that.
Yes there is some change. And yet, with many of the same employees and Hy-Vee's spruce up there's a familiarity to the store. That's not a bad thing. And Hy-Vee being in Warrensburg is a good thing for your community. Check out the photos I took of the store and read more of my thoughts below.
Warrensburg Hy-Vee Grand Opening
Hy-Vee held the grand opening of their new store, the recently purchased Bi-Lo Country Mart in Warrensburg. Here's some pictures highlighting what's new at the store and some of the changes Hy-Vee made to the store.
Here are 50 of your favorite retail chains that no longer exist.