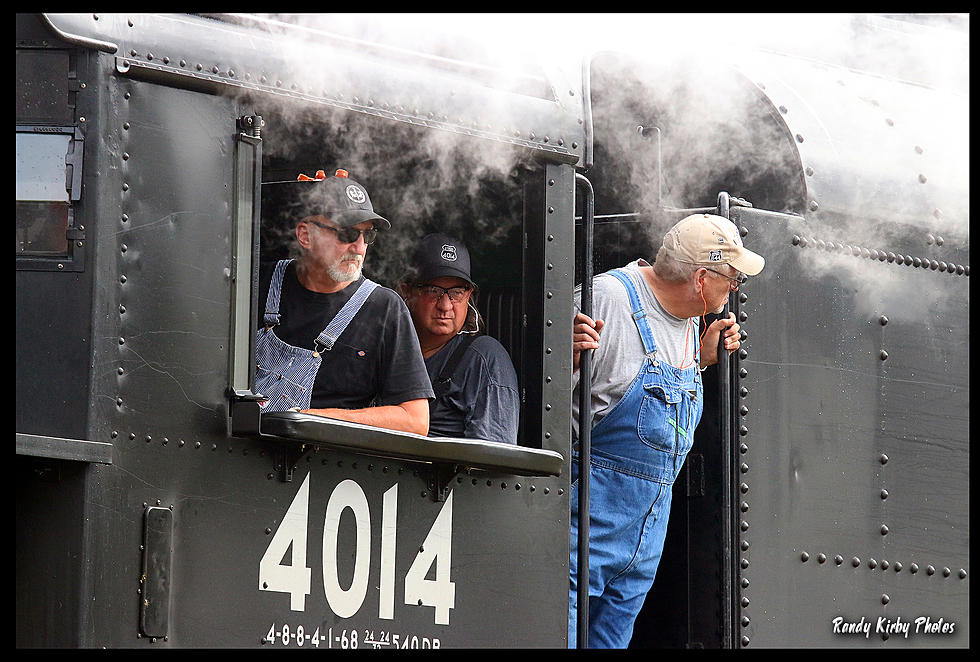 Photos: Ohh and Ahh Again at the Union Pacific's Big Boy 4014
Randy Kirby / Townsquare Media
Union Pacific's Big Boy 4014 visited West Central Missouri in the last week of August. As a railfan, I shouldn't have been surprised at how many people came out to see the spectacle of an operational steam engine traversing the Union Pacific's tracks in West Central Missouri, but I was.
I knew the rail fans would come out to see it. I didn't expect as many townspeople to show up. I can confidently say, if you worked anywhere near the railroad line in Sedalia, Warrensburg, or any other of the towns Big Boy 4014 came through. There was a good chance you weren't sitting at your desk.
I'm glad I took some time to watch it chug into the Amtrak Station over by the Lamy Building in Sedalia. I'm also glad I waited for it to show up, it was running late. To witness this in person was an amazing experience for people of any age.
After the event, I asked you to post your pictures on the Kix 105.7 Facebook page and you did. Our own news person, Randy Kirby, also went out to the Amtrak Station in Sedalia and got some excellent photos of the train, the people, and the event. The galleries that follow are your pictures, followed by Randy's pictures. Thank you for sharing them with us.
So one more time as summer begins to fade away and the leaves start to turn, let's ohh and ahh at Big Boy 4014 one more time.
Your Photos of Union Pacific Big Boy 4014
After Union Pacific's Big Boy 4014 came through the area on August 31, 2021, we asked you to share your photos of Big Boy 4014 with us on Facebook. We thought you all took some great photos of the locomotive, the train, and the people surrounding it. Thank you for sharing these photos with us.
Our Photos of Union Pacific's Big Boy 4014 in Sedalia
One thing many Sedalian's know is Randy Kirby, aside from being the voice of KSIS radio news, is also a really great photographer. While out covering Big Boy 4014's appearance in Sedalia on Tuesday, August 31, 2021, he took some excellent photos of the event and we're sharing them with you here. Thank you, Randy. - Rob Creighton, Townsqaure Media Sedalia/Warrensburg