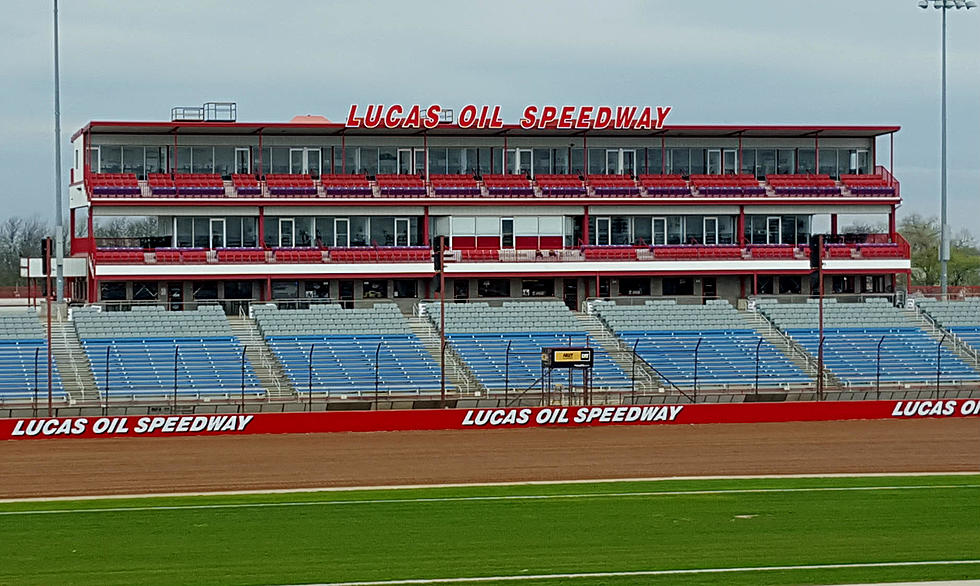 Quarter Midgets Coming to Lucas Oil Speedway for Youth Events
Beau Matthews
Lucas Oil Speedway has reached tentative agreement to host the Southwest Missouri Quarter Midget Association (SMQMA) and the USAC Central Series Quarter Midgets in 2017, bringing yet another form of racing to the complex.
The series will compete on the Slick Track located behind the main grandstands, which usually is home for popular go-kart racing.
"We're excited to work out a program with our Slick Track to help the SMQMA and USAC Central Series Quarter Midgets grow their awareness and help the overall success of their programs in our area," Lucas Oil Speedway General Manager Dan Robinson said.
The SMQMA - in its second year as a club and for ages 5-16 in southwest Missouri - has its first event April 1 with a practice at Lucas Oil Speedway. Two more April programs are set for April 8 and 22. The SMQMA has an 18-race schedule in 2017 which other Lucas Oil Speedway events on June 24 and Aug. 26.
The Lucas events will be held late morning or early afternoon ahead of the regular events at the speedway in the evenings.
"We want to continuously grow to make quarter midgets the most premier and safest way to introduce kids to racing in our area," Jason Wallace of the SMQMA said. "Holding races at Lucas Oil Speedway this year gives the club great exposure and fits perfectly with the wide variety of motorsports they host.
"Our daily race schedule at Lucas will not only allow for our members to race, but stick around for the evenings racing program on the big track. We are also very thrilled because it allows us to host a USAC Central Series quarter midget race, which will see 100-plus cars from all over the country. The SMQMA is excited for our young drivers and families to experience everything Lucas Oil Speedway has to offer."
For more information on the SMQMA including its complete schedule, go to the organization's website.
The USAC Central Series Quarter Midgets Central Series is coming to Lucas Oil Speedway on May 5-6. Information about the series can be found here including its entire schedule.
The complete Lucas Oil Speedway "Slick Track" schedule can be found here.
The 2017 Lucas Oil Speedway season begins with the Big Adventure RV Weekly Racing Series opener on April 8, followed by the 4th annual Lucas Oil MLRA Spring Nationals on April 14-15. Here is the complete schedule for 2017.
For complete Lucas Oil Speedway event information, archived stories, ticket info and schedule information for the season, visit lucasoilspeedway.com. Three-day passes for the 25th annual Show-Me 100 Presented by ProtecttheHarvest.com are now on sale.
Lucas Oil Speedway is located at Highways 83 and 54 in Wheatland, Missouri. A campground with shower and bathroom facilities is also available. With it's entrance located just outside the pit gate this sprawling scenic camping facility will continue to enhance the racing experience at the Diamond of Dirt Tracks.
Click www.LucasOilSpeedway.com for more information and detailed directions to the speedway or call the Track Hotline at (417) 282-5984.