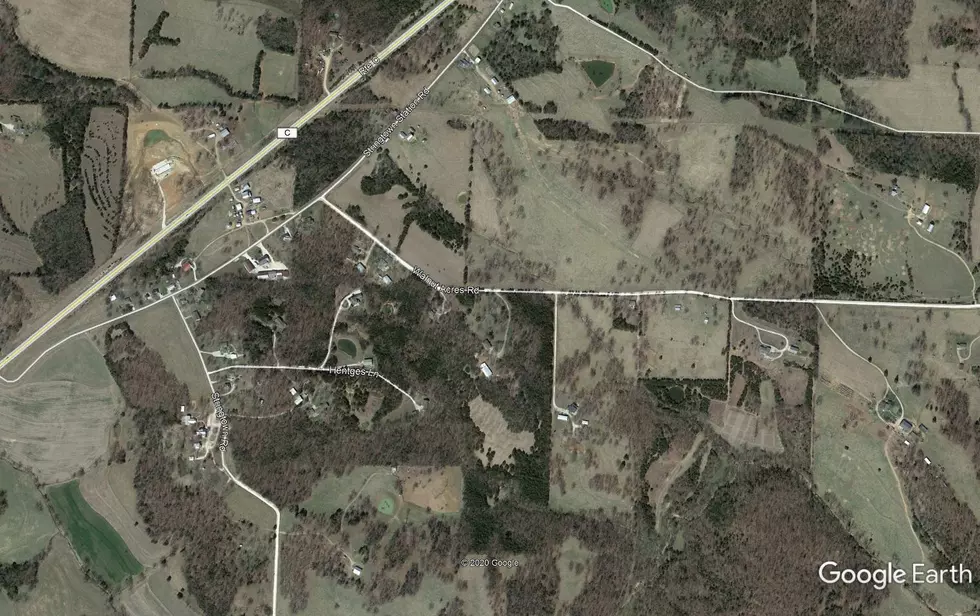 Rollover Wreck Claims Life of Jeff City Teenager
Google Earth
A one-vehicle crash in Cole County claimed the life of a Jeff City teen Tuesday afternoon.
According to the Missouri State Highway Patrol, 18-year-old Kaleb M. Mauzy of Lohman was the driver of an eastbound 2009 Chevrolet HHR on Walnut Acres Road, a quarter mile south of Stringtown Station Road at 2:18 p.m., when he entered a curve too fast and lost control of the vehicle. The driver overcorrected and the Chevy skidded off the right side of the roadway, struck an embankment and overturned.
Mauzy's passenger, 17-year-old Kelton R. Sellers of Jefferson City, was pronounced dead at the scene at 2:42 p.m. by Dr. Berry of Capital Regional Medical Center. Sellers was not wearing a seat belt at the time of the crash, the report said. His body was taken to Howser-Millard Funeral Home.
The Chevy was totaled and towed.
The Patrol's Major Crash Investigation Unit was on the scene.