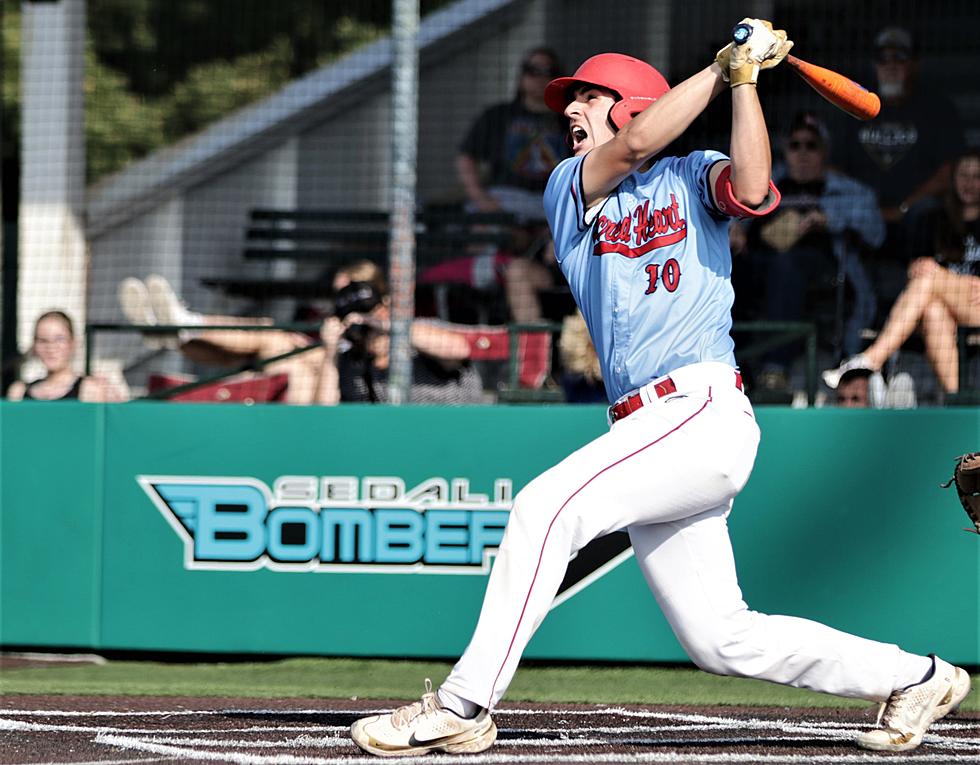 Sacred Heart Defeats Leeton in Sectional; Gremlins Move On To Face Community (Ladonia) Trojans
KLUE Image Services
The Sacred Heart Gremlins beat the Leeton Bulldogs 7-4 in the sectional round of the Class 1 state baseball tournament at Liberty Park Stadium on Tuesday.
What had been a 1-1 nail-biter through six innings turned into a wild-scoring seventh with the Gremlins putting up six runs against several Bulldog pitchers.
Gremlin starting pitcher Connor Rice gave up only five hits during his 6 1/3 innings of work on the hill.
"Throw strikes," Rice said when asked what his approach was on the mound against the Bulldogs. "I faced them two times already, and I just knew throwing strikes would beat them."
After Rice reached his pitch limit in the final frame, Sacred Heart's George Bain IV took the mound.
"It was a little nerve wracking, of course," Bain IV said . "But my team gave me a little room to work with so it wasn't as bad."
Bain IV was able to secure the final two outs in his relief appearance.
Both Rice and Gremlin Manager Nick Brashear praised Leeton after the game.
"They're good," Rice said of the Bulldogs. "Cody Shackelford (Leeton's starting pitcher) came out and he threw well."
"They always put up a good fight," Brashear said of Leeton.  "I've been facing them for eight years now, and it's always a good, tough ball game."
Sacred Heart is scheduled to play against the Trojans from Community High School in the quarterfinal round of the Class 1 state baseball tournament.   Laddonia, the location of Community High School, will serve as the host site for the game.  Laddonia is approximately 17 miles northeast of Mexico, Mo,.  The game is scheduled to start at 5 p.m.
--Submitted by Kevin Lujin
Sacred Heart vs Leeton