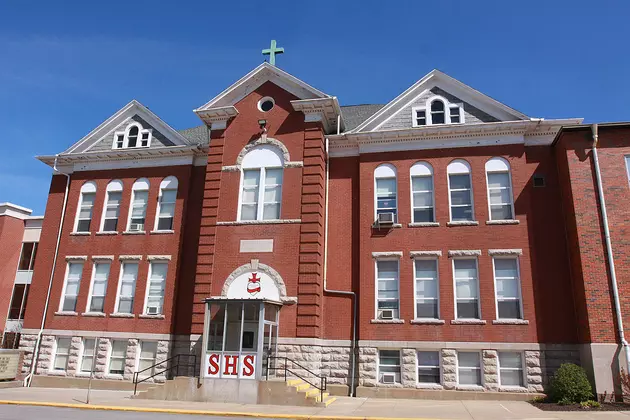 Sacred Heart Track & Field Team Competes at State
Randy Kirby
The Sacred Heart track and field team competed in four events at the Class 1 State Track & Field Championships in Jefferson City.
On Friday, senior Kate Carney placed 6th in the shot put.
Junior Jackson Manning placed 7th in the 1600m run -shattering his previous best by 11 seconds - running a 4:36.13.
The 4x400 relay team advanced from preliminaries Friday to finals on Saturday. The team of juniors Reuben Smith and Jackson Manning and freshmen Jared Owens and Max Van Leer placed 6th – setting a new school record of 3:36.68 and beating their previous record by six seconds.
The 4x800 relay team (freshmen Logan Howell, Jared Owens, Max Van Leer and Jackson Manning) placed 3rd with another record-breaking time of 8:34.94 - crushing their previous best of 8:40.33.