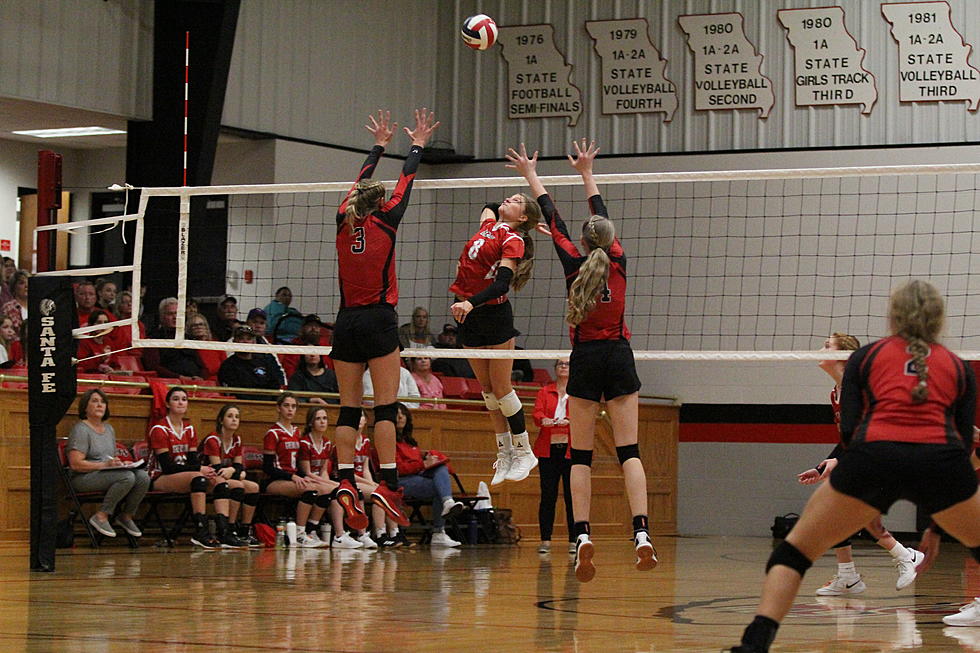 Sacred Heart Volleyball Takes Second Place in District 14
SHS
Sacred Heart Volleyball took second place in a very competitive Class 1 District 14 tournament.
Three of the teams, including Sacred Heart, were ranked in the top 13 in the State, Class 1 rankings. Santa Fe came out on top Tuesday night, winning in 3 sets 16-25, 16-25, 17-25.
"Sacred Heart Varsity had a great season, ending with a 22-9-1 record. The girls came out to fight and just fell a little short. Senior Kiley Beykirch didn't get any breaks from our passing, she was running all over to get to balls tonight. I think a combination of nerves and aggressive serves on the part of Santa Fe, we ran most of our offensive out-of-system which didn't work in our favor tonight.
"I can't be more proud of our Seniors this season. Senior Kiley Beykirch always kept the team grounded and motivated and has led our team in assists, tonight she had 21. Senior Emily McDonald played a defensive role this season and had 11 digs tonight. Junior Emma Siron had 16 kills and 12 digs and her opposite Junior Mariana Restrepo had 2 kills and 2 digs. Junior Kate Carney had 3 solo blocks and 1 kill. And Junior Zoe Martin had 2 digs. Sophomore Sammy Altena had 7 digs and 3 kills.
"The Sacred Heart Varsity didn't go down without a fight. Special thanks to the parents, faculty/staff, students, alumni, and GREMLIN fans that made our season AMAZING! #GoGremlins," said head coach Marlo Siron.
--Submitted by head coach Marlo Siron