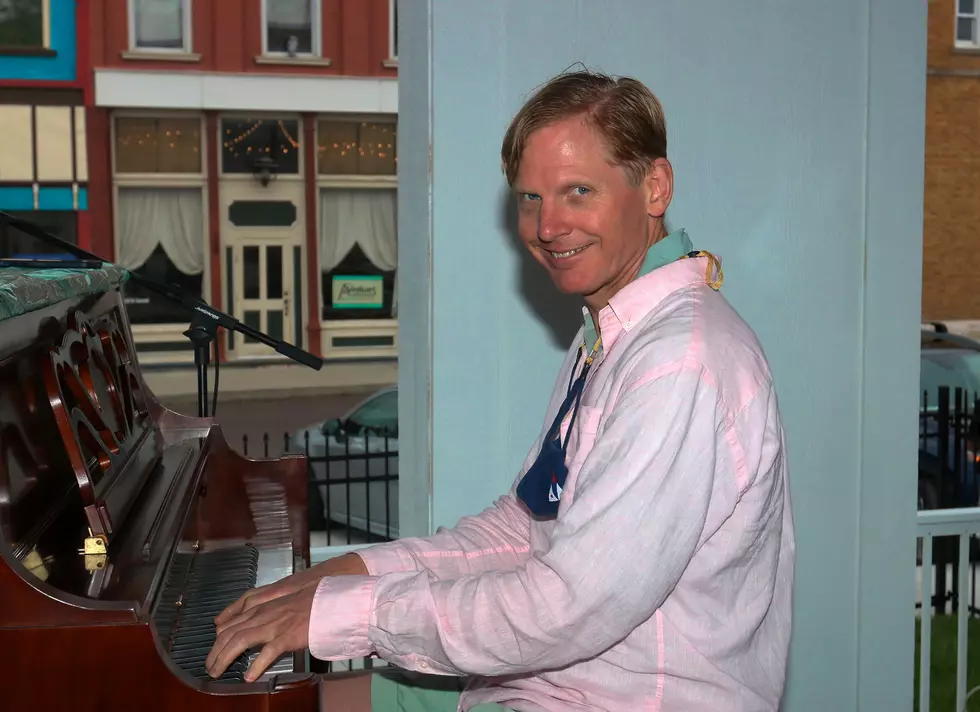 Scott Joplin Festival Returns to Sedalia
Randy Kirby
The 2022 Scott Joplin International Ragtime Festival is under way in downtown Sedalia.
An informal event was held Wednesday evening at the new Furnell Pavilion at 2nd and Ohio, where musicians and fans gather for a meet & greet to help kick off the festival
Foundation President Doug Freed spoke with KSIS about the return of the music festival after a two-year absence:
"We're back," Freed said, adding he is thrilled with the new pavilion as a venue for the music festival. By contract, the pavilion will be available for the Joplin Fest the first week of June through perpetuity.
Three performers scheduled for the festival had to cancel due to COVID issues. Their spots were filled by other musicians.
More than half of this year's Joplin Fest features female performers.
"This is a continuation of the tribute to women that we were going to do in 2000 (first year of COVID-19)," Freed noted. "I think it's fabulous and something very different for the festival."
Freed said that there will be six paid concerts at the Liberty Center, 111 W. 5th Street. Two concerts per day, one in the afternoon at 2 p.m, and one in the evening at 7:30 p.m. Tickets are still available at the Liberty Center box office.
In addition, there are seven symposiums scheduled at the Liberty Center.
On Thursday, Adam Swanson is featured at 9 a.m., followed by Symposium Director Bill Edwards at 10, and Leo Rother and Theron Bennett at 11.
On Friday, Virginia Eskin is featured at 9, followed by Bill Edwards at 10 and William McNally at 11.
On Saturday, Jeff and Anne Barnhart are featured.
Tickets each day are $15.
Opening ceremony was held Thursday morning at 9 a.m., with comments from Sedalia Mayor Andrew Dawson and Foundation Director Doug Freed. William McNally introduced "Ragtime Kids" Leo Roth and Tadao Tomokiyo.
In the top photo: Entertainer Frederick Hodges performs at the Furnell Pavilion, 2nd and Ohio, on Wednesday evening to help kick off the 2022 Scott Joplin International Ragtime Festival in Sedalia. The music fest runs through Saturday.