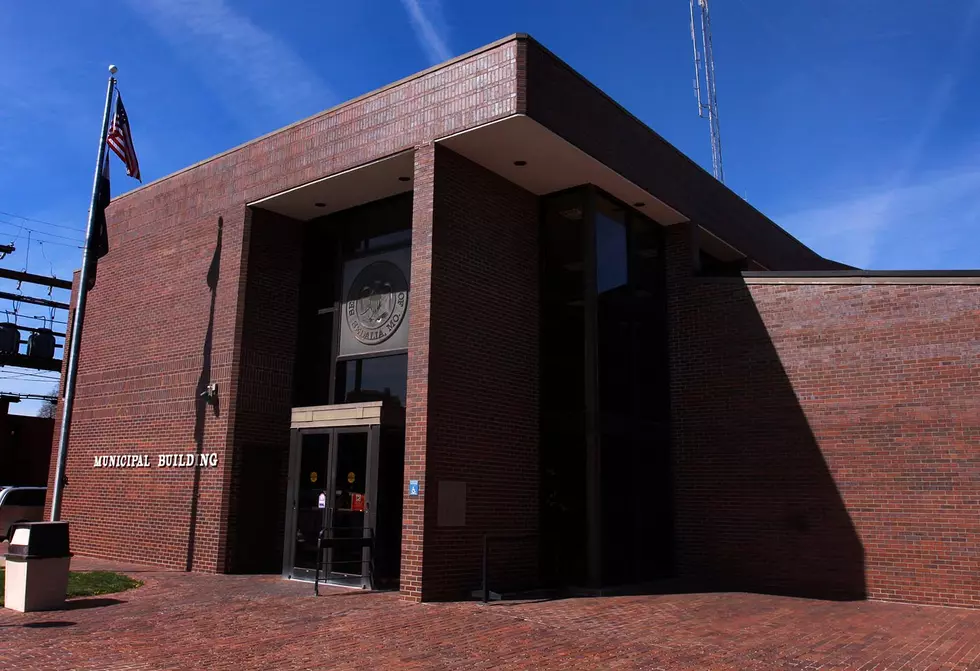 Sedalia Officers Recognized for Professionalism During Hostage Situation
Randy Kirby
The Sedalia City Council tackled several topics Monday night during their third meeting of April.
The 62-minute meeting led off with a recognition of the Sedalia Police officers who worked the Easter Sunday hostage situation that took place at the Sedalia Housing Authority.
The multi-hour event that began around 11:30 a.m. April 12 involving a domestic dispute was resolved with the suspect in custody sometime after 9:30 p.m.
Police Commander David Woolery read aloud a statement that thanked the men and women of the SPD who were on scene, as well as members of the Pettis County Sheriff's Office and Missouri State Highway Patrol, who were called by Chief Matt Wirt around 2:45 that day for assistance.
During officers' initial encounter, the suspect fired three rounds through the apartment door, striking one of the officer's ballistic shields. Officers did not return fire, due to the uncertainty of the location of the four children inside the apartment, located on Scott Joplin Court.
That shield, which had significant damage, according to Mayor John Kehde, will need to be replaced, and the Council approved a budget amendment just for that purpose Monday night. The officer wearing the shield was taken to Bothwell Regional Health Center ER for treatment of minor injuries, according to a report.
"One of the hardest things to do as a supervisor and leader is to send your people into danger. Which is one reason there was a Commander and Sergeant on the team. Every officer in this room wanted to be the ones facing danger so others wouldn't have too. Every officer on scene wanted to do it but they had their own jobs to do. Sgt. Beard, Officer DeSalme and Officer Schnell provided cover from the front as Officer Parham and Chief Wirt negotiated with the suspect. Tele-Communications Officers Angela Gartner and Erica Rudishina helped decipher radio traffic, get needed help, call in additional officers and kept the rest of the department needs flowing. While every officer here may have wanted to be the ones taking the risk, I am glad it was you. The actions the four of you took resulted in everyone going home safe at the end of the night," read Woolery's statement in part.
"All of you acted exemplary and I am very proud of our team. However we were not the only team there. I would also like to recognize and thank members of the Pettis County Sheriff's Department and the Missouri State Highway Patrol. Captain Rowe was on scene with a great contingent of personnel that were invaluable in helping us with a safe perimeter and any other task needed. The Missouri State Highway Patrol responded with their SWAT Team and Division of Drug and Crime Control to assist with negotiations and Crime Scene processing and were also instrumental in this successful resolution.
"Last I would like to thank the council. Your support toward the police department has been unwavering. This is the reason you invest in our training, equipment and most importantly our people. On behalf of Chief Wirt and all of Command Staff, we are proud of all of our officers and we are all proud to be your Police Department," Woolery concluded.
In other police news from Monday night's meeting, Council was forced to reject a bid received for two police vehicles from WK Chevrolet. The reason for the formal rejection is that auto manufacturers are not taking orders right now for vehicles designed for police operations, according to notes provided by City Administrator Kelvin Shaw.
Councilman Andrew Dawson explained that the COVID-19 pandemic has caused a disruption in the supply chain, as it relates to stay-at-home orders and social distancing at auto manufacturing facilities.
Shaw said he feels there will be a backlog across the country when manufacturing eventually resumes on police vehicles. Therefore, the "prudent approach" will be to buy three used vehicles from the State Highway Patrols while they are still available.
Chief Wirt identified three vehicles, including two 2018 Dodge Chargers ($39,000) from the MSHP and one 2019 Ford Explorer ($23,350) from the Kansas State Highway Patrol, for consideration. Council approved the purchase by a vote of six yes, with two absent (Council members Bonita Nash and Charles Lowe did not attend Monday night's meeting).
Council also approved the SPD's participation in the Defense Logistics Agency Disposition Services program from the Law Enforcement Support Office.
The program allows the City to view surplus equipment and supplies and obtain any that would be useful in Sedalia. Council approved a renewal of the resolution regarding rules and regulations pertaining to LESO program participation.
And finally, Council approved a $47,564 purchase to implement an electronic ticketing system for the City. Tyler Technologies is the company that will provide the software for police operations. The amount is within the adopted budget, Shaw noted.
The move comes after joint recommendations to move to an electronic ticketing system from police, prosecution and court reps during strategic work sessions and budget planning sessions.
Council meets again Monday, April 27 in special session to discuss the business license of KDP Hospitality, LLC (Econo Lodge).
The Council's next regularly scheduled meeting will take place May 4.