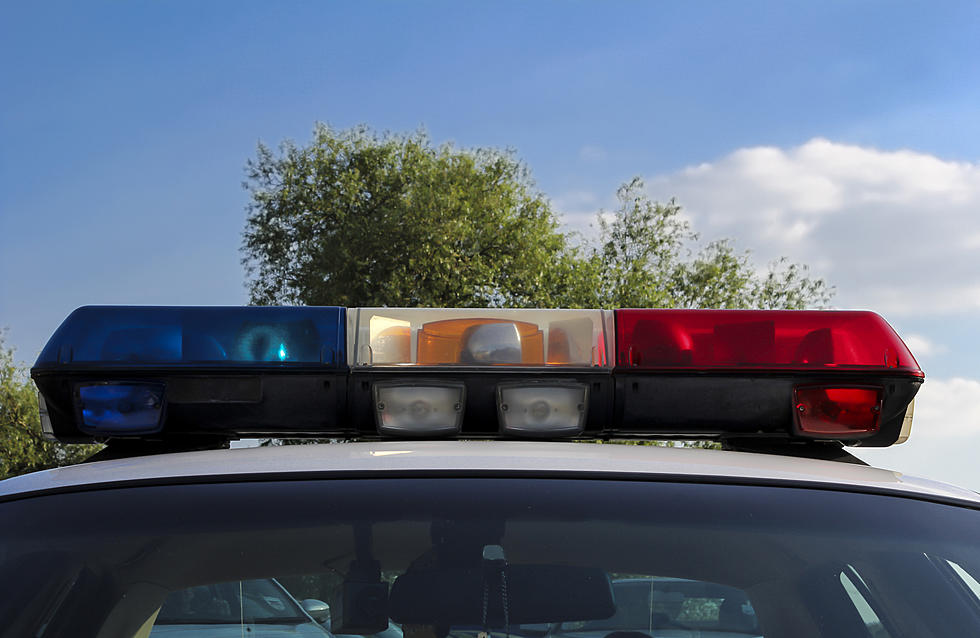 Sedalia Police Reports For May 12, 2021
Getty Images/iStockphoto
This article is compiled from the Sedalia Police Department reports.
On the evening of May 7th, Officers took a report in the lobby of the Police Department from Erica Gross in regards to a theft of a debit card device. Gross stated her grandmother's debit card was stolen and used to make fraudulent charges. A suspect has not been identified at this time.
---
Tuesday night, Officers responded to the 400 block of North Engineer Avenue for a report of domestic assault. Officers made contact with both parties, who both stated the other had assaulted them. Both subjects had injuries caused by the other. A 12 hour log was completed, as a primary aggressor could not be determined. One subject was transported to a safe location.
---
Sedalia Police took a report Tuesday night from Jason J. Curry in the Police Department about an evolving domestic disturbance that occurred outside the city of Sedalia.
---
Tuesday evening, a burglary report was taken in the 600 block of East 10th Street from Michael Cook. Cook stated someone forced entry into the vacant home and damaged property within. A suspect in the case has been identified. The investigation is ongoing.
---
Sedalia Police were dispatched to the 300 block of West 4th Street for a report of a burglary Tuesday morning. When Officers arrived, they spoke with Cheryl L. Dillon. Dillon stated that sometime between Wednesday May 5th and Tuesday May 11th, someone entered her residence and stole one pound of hamburger meat, valued at $3.58. No one was seen entering or leaving the residence. There were no signs of forced entry into the residence. There are no suspects at this time.
---
On the morning of May 7th, Sedalia Police conducted a traffic stop in the area of South Ohio and West 20th Street for a vehicle driving without headlights on. The driver was found to have a suspended driving status. Jeffery W. Berkshire, 34, of Sedalia, was arrested and transported to the Pettis County Jail where he was placed on a 24 hour hold pending the filing of charges.
---
Tuesday morning, Officers were dispatched to speak to Christine M. Robbins by phone. Robbins wanted to report two rings either stolen or lost while at the Bothwell Regional Health Center, 601 East 14th Street. When Officers called, Robbins stated that while she was being brought into the emergency room, a nurse took off her jewelry and placed them into a small bag. Robbins was then transported to the University of Missouri Hospital, and the bag with her rings never made it to Columbia. Officers spoke with hospital security, who are reviewing surveillance video to try and locate the items, which were valued at $2,410. At the time of the report, the items had not been located.
---
Monday night, Officers were dispatched to the Eagle Stop 16 store, 1515 Thompson Avenue, in reference to a forgery not in progress. An unknown female attempted to purchase alcohol using a counterfeit $20 bill. The suspect left in a gray Ford Expedition.
---
Sedalia Police were dispatched to the 200 block of West Morgan to assist with a call of possible child neglect Tuesday afternoon. In the course of the call, Officers were advised by Dispatch that one of the subjects had an active warrant out of Morgan County for felony Failure to Appear on original charges of Non Support. Brian Christopher Belleci, 45, Homeless, was arrested and transported to the Pettis County Jail, where he was held on a $1,200 cash only bond.
---
Monday morning, Officers were dispatched to the 1100 block of South Missouri Avenue in regards to a case of property damage. Someone had sprayed orange paint on a vehicle. Upon further investigation, Officers found that the suspect had sprayed the paint on various pieces of property on West 11th Street from South Grand to South Moniteau. There is no suspect information available at this time.
---
Sedalia Police were dispatched to the lobby of the Police Station to speak with Donald E. Oberholtz, who wanted to report his step son missing Tuesday morning. When Officers arrived, they made contact with Oberholtz, who stated he normally speaks to his step son about once a month. He then stated he had not heard from his step son since February. Oberholtz had checked his last known address, and he was not living there anymore. The missing person's vehicle was also gone. The missing person was described as a 55 year old white male, 5'11, 145lbs. At the time of the report, the missing person had not been located. A copy of the report was sent to Dispatch to be entered.
---
Monday morning, Ty L. Orris reported a theft from an unlocked vehicle in the 1600 block of Heck Avenue that had occurred overnight. Multiple items were taken from the vehicle at the address.
---
Tuesday morning, Officers were dispatched to the Missouri State Fairgrounds, 2503 West 16th Street, to assist the Missouri Department of Corrections. Staff was able to intercept contraband items that were brought onto the Fairgrounds. It is believed the subjects were attempting to conceal the items in a trash can, which would likely be accessible for inmates working on the Fairgrounds. Officers recovered the items to be placed into evidence.
---
Sedalia Police observed a suspicious vehicle parked in the grass near a shelter house at Housel Park, 201 East Howard Street, Monday afternoon. When Officers made contact, two parties exited the vehicle. The passenger walked around to the passenger rear of the vehicle. Officers observed the suspect toss something underneath the rear passenger side of the vehicle. The suspect was detained, and a wallet with suspected methamphetamine was located. After further investigation, it was also determined that the suspect had been convicted of a sexually related offense, prohibiting him from being within 500 feet of a park. Maurice J. Byrd Jr., 29, of Sedalia, was arrested and transported to the Pettis County Jail to be placed on a 24 hour hold pending charges of Possession of a Controlled Substance and Certain Offenders not to be Present or Loiter within 500 Feet of a Public Park.
KEEP READING: Here are the best places to retire in America