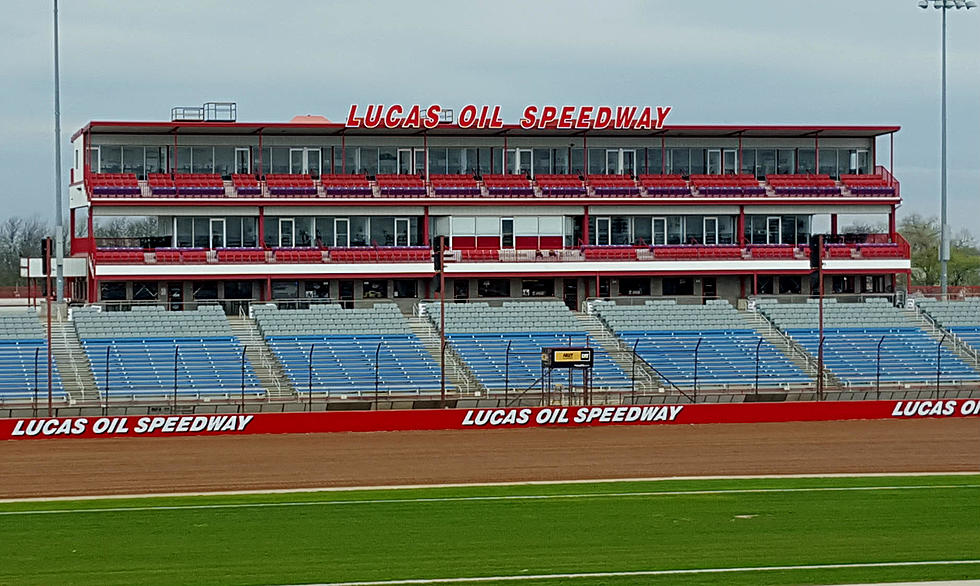 Sertoma Chili Cook Off Features Lucas Oil Speedway Staff This Saturday
Beau Matthews
Come out and join the Lucas Oil Speedway staff this Saturday at one of the Ozarks' biggest fund-raisers, the 36th annual Sertoma Chili Cook Off.
Lucas Oil Speedway will be located in booths 66 and 67 at the Expo Center, 636 E. St. Louis, in downtown Springfield. The Lucas team will be among more than 70 teams serving up chili and competing for votes in the "People's Choice" category of the event.
Unlimited chili sampling is included in the ticket price, which is $15 in advance and $18 at the door. Parties of 30 or more can get tickets for $12 per person by contacting Angie Doke of Lucas Oil Speedway at (417) 399-5090 or from Laurie Looney at Harbell's Grill and Sports Bar - site of the Lucas Oil Speedway/Lucas Oil MLRA Watch Party at noon Sunday.
There also will be schedules for the 2017 Big Adventure RV Weekly Racing Series season and the special events at the track, along with prize giveaways that include a set of General Admission season passes. Raffle tickets for the passes are 11 tickets for $10 and $20 for an arm's length.
The raffle winner of the passes will be drawn at Sunday's Watch Party at Harbell's.
"Lucas Oil Speedway is proud to be a part of one of the largest fundraisers for children's charities of the year," Lucas Oil Speedway General Manager Dan Robinson said. "This also is a fun opportunity for our fans to come out and see our staff, talk racing, get info on the upcoming season and taste some of our fabulous chili."
The Sertoma Chili Cook Off runs from 11 a.m.-5 p.m. and also includes two stages with some of the area's best bands and musicians.
Sertoma is one of the oldest service clubs in the United States and is a non-profit organization. Proceeds from the Chili Cook Off go toward the Springfield Boys and Girls Clubs.
For more information on tickets and the complete schedule, go to SertomaChiliCookoff.com.
The 2017 Lucas Oil Speedway season begins with the Big Adventure RV Weekly Racing Series opener on April 8, followed by the 4th annual Lucas Oil MLRA Spring Nationals on April 14-15. Here is the complete schedule for 2017.
For complete Lucas Oil Speedway event information, archived stories, ticket info and schedule information for the season, visit lucasoilspeedway.com. Three-day passes for the 25th annual Show-Me 100 Presented by ProtecttheHarvest.com are now on sale.
Lucas Oil Speedway is located at Highways 83 and 54 in Wheatland, Missouri. A campground with shower and bathroom facilities is also available. With it's entrance located just outside the pit gate this sprawling scenic camping facility will continue to enhance the racing experience at the Diamond of Dirt Tracks.
Click www.LucasOilSpeedway.com for more information and detailed directions to the speedway or call the Track Hotline at (417) 282-5984.