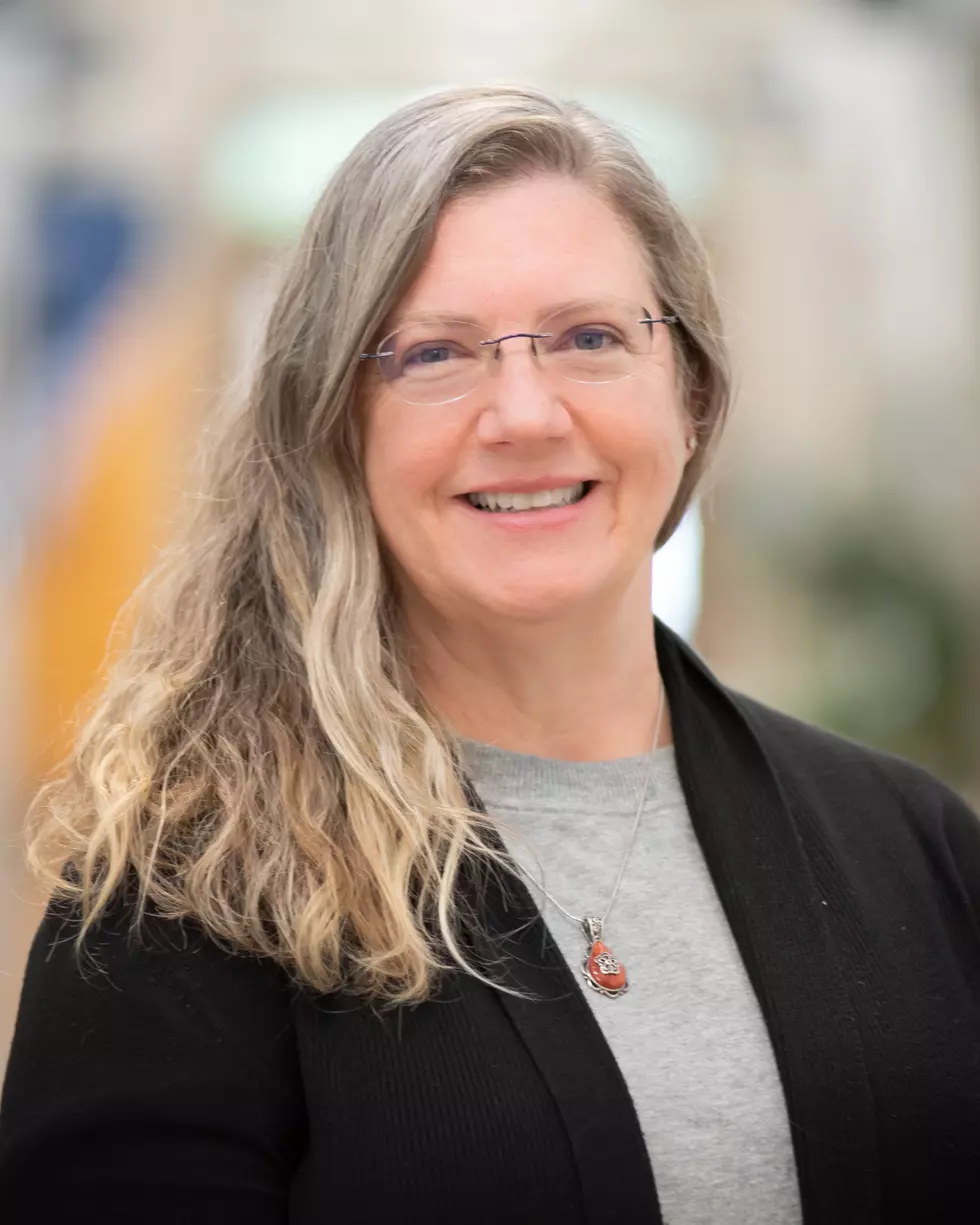 SFCC Announces Dr. Hutton Gann as 2022 Distinguished Alumni
SFCC
State Fair Community College is pleased to recognize Dr. Rhonda Hutton Gann, SFCC Health Sciences dean, as the 2022 Distinguished Alumni.
She will be the keynote speaker for SFCC's Health Sciences pinning and commencement at 1 p.m. and the 7 p.m. general commencement ceremony, both of which will be held May 13 in the Mathewson Exhibition Center on the Missouri State Fairgrounds.
Hutton Gann has been a nurse for 40 years, graduating from SFCC's nursing program in 1982 as an LPN and again the next year as an RN. Prior to coming back to her alma mater, she climbed the leadership ladder in hospital critical care, ultimately employed as a Critical Care Director at Olathe Medical Center in Olathe, Kansas. There she led an expansion of an open-heart surgical program and a major hospital building project. Hutton Gann embodies academic progression, completing her bachelor's in Nursing from Webster University, a master's in Nursing with emphasis in Nursing Informatics at University of Central Missouri, and her Doctor of Nursing Practice from Capella University.
In 2002, she joined State Fair Community College as the Practical Nursing program coordinator. She currently serves as the Dean of Health Sciences and provides leadership for SFCC's Center for Excellence in Health Sciences. Hutton Gann has implemented new programs in Medical Assisting, Behavioral Health and Surgical Technology, and expanded SFCC's #1 ranked Associate Degree Nursing program to Eldon and Clinton. She played a role in acquiring several grants for SFCC including 2020 MoExcels, 2021 GEER MoExcels, Missouri Hospital Association, and Missouri Department of Health and Senior Services Community Health Workers.
Building multiple relationships with local, state and national organizations and clinical settings are some of the activities Hutton Gann has used to promote SFCC's health science programs and careers. She serves on the Katy Trail Community Health Center Board and is president of the Missouri Organization for Associate Degree Nursing. Recently, she was inducted into the Academy of Associate Degree Nursing. Hutton Gann is a consistent champion for interdisciplinary education, virtual reality and simulation and innovative teaching strategies, and has presented nationally on topics of simulation, technology and academic progression.
"We are extremely proud of alumna Dr. Rhonda Hutton Gann, who has provided exemplary leadership within the Health Sciencse division at SFCC since 2002," said Dr. Joanna Anderson, SFCC president. "She is an innovative practitioner who cares deeply about student success and sets high expectations for program quality and outcomes. Dr. Hutton Gann's educational and career accomplishments are exceptional, making her a wonderful honoree for the SFCC Distinguished Alumni Award."
This year approximately 161 Health Sciences students will receive 189 degrees and/or certificates in these programs: Associate of Applied Science – Dental Hygiene, 8; Diagnostic Medical Sonography, 11; Health Care Specialist with Emphasis in Pharmacy Technician, 1; Health Information Technology, 5; Medical Assisting, 4; Nursing, 43; Occupational Therapy Assistant, 10; andRadiologic Technology, 16; Professional Certificates - Medical Assisting, 17; Medical Coding, 7; Pharmacy Technician, 1; and Practical Nursing, 47; Skills Certificates – Medical Assisting, 17 and Pharmacy Technician, 2.
This year approximately 634 graduates will receive 720 degrees and/or certificates. Breakdown of degrees (as of May 5) include 361 Associate of Arts degrees, 6 Associate of Fine Arts, 34 Associate of Arts in Teaching degrees, 5 Associate of Science degrees, 180 Associate of Applied Science degrees, 96 Professional Certificates, and 38 Skills Certificates.
The numbers include students who attend SFCC in Sedalia and at campuses in Boonville, Clinton, Eldon, Lake of the Ozarks, Whiteman Air Force Base, and online.
SFCC's Adult Education and Literacy program will celebrate individuals who passed the High School Equivalency exam during 2021-2022 with a ceremony at 10 a.m. May 14 in the Exhibition Center on the Missouri State Fair Grounds.