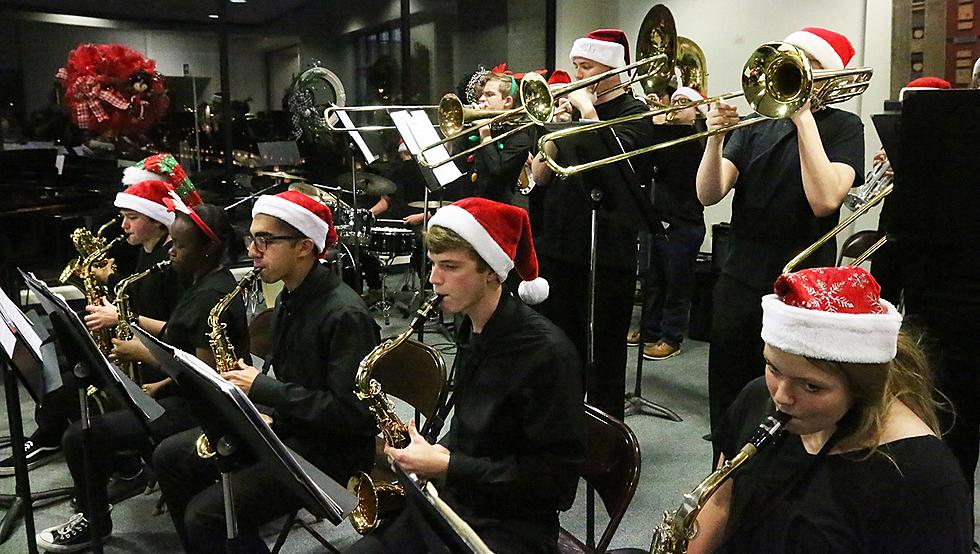 SFCC Foundation To Sponsor 'Jingle On The Green' Thursday Night
Randy Kirby
State Fair Community College invites the community to its annual "Jingle on the Green" from 6-8 p.m. Dec. 2 on the Sedalia campus.
The event is free, and parking will be available in all campus lots.
At 6 p.m., SFCC President Dr. Joanna Anderson will give a welcome and opening remarks in Stauffacher Theatre.  The free celebration features thousands of luminarias, lavishly decorated trees, musical performances, Christmas book readings, desserts and drinks, arts and crafts, cookie decorating, and student and faculty technical demonstrations and displays. Rowdie the Roadrunner and Frosty will be spreading holiday cheer throughout the campus. A new feature this year will be tram rides around the campus.
The schedule of performances and activities (subject to change) is as follows:
Stauffacher Theatre – 6 p.m. opening remarks, Choir performances - 6:15 p.m. SFCC Jazz Choir; 6:30 p.m. Pleasant Hill High School; 7 p.m. Smith-Cotton High School; 7:30 p.m. SFCC Chamber Choir
Stauffacher Center, Parkhurst Student Commons – Santa, cookie decorating and coloring stations, desserts, drinks; Campus Store (open until 8 p.m.) will collect mittens, gloves, hats for National Mitten Tree Day (items to be donated to local charities); donors will receive a special discount coupon
Daum Museum of Contemporary Art – Desserts, drinks, free art craft kit give-away (while supplies last)
Yeater Learning Center – Lobby - Choir performances - 6 p.m. California High School; 6:30 p.m. Boonville High School; desserts and drinks; Thompson O'Sullivan Studio Theatre (Room 126) – Christmas book readings by SFCC Theatre students – 6:30 and 7 p.m.; tram ride station outside south door
Heckart Science and Allied Health Center
Sylvia L. Thompson Atrium – Band performances - 6:15 p.m. Smith-Cotton Jazz Band; 6:45 p.m. SFCC Concert Band; Gerken Solarium – Choir performances - 6 p.m. Sacred Heart High School; 6:30 p.m. Versailles High School; 7 p.m. Tipton High School
Fielding Technical Center –Benefactor Hallway – dessert and drink station; Rooms 284, 290, 291 will be robotic, precision machining and 3D printer demonstrations and free snowflake ornaments while supplies last
Hopkins Student Services Center – 6:15-7 p.m. Sedalia Chamber Music Society Quintet; drink station; tram ride station outside front door
The SFCC Foundation sponsors Jingle on the Green as a "thank you" to the community. However, this holiday celebration involves an army of volunteers that include SFCC students, faculty, and staff as well as area high school students and teachers, community members, organizations and businesses who contribute to the spirit of giving and caring that makes the evening so special. The SFCC Foundation and college are grateful for all these gracious and giving individuals and organizations.
For more information about this and other arts events at SFCC, go to www.sfccmo.edu/the-arts.