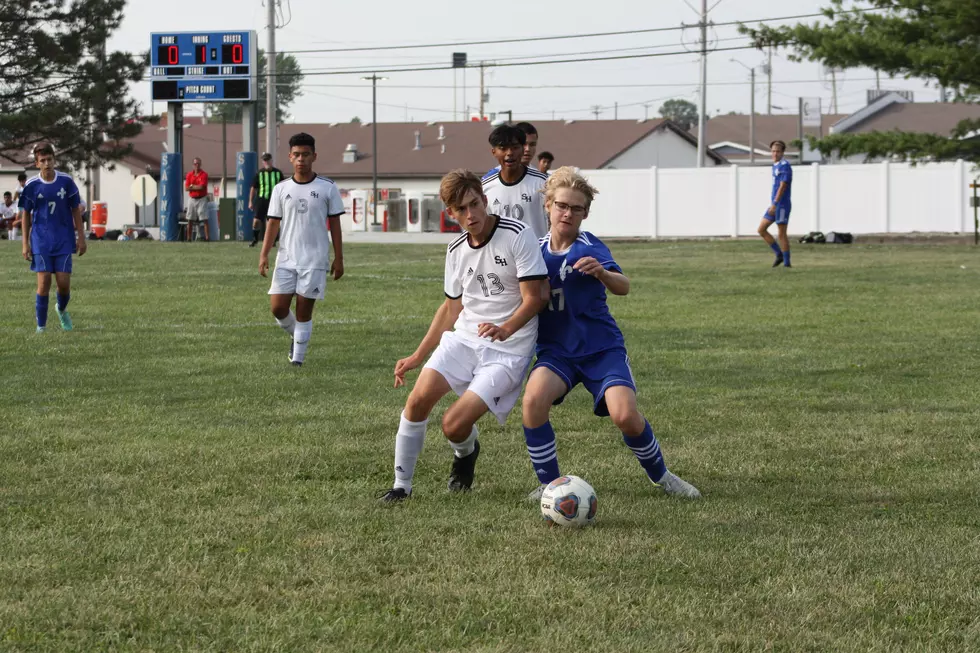 SH Soccer Beats St. Paul Lutheran
SHS
The Sacred Heart Gremlins boys soccer team traveled to Concordia Thursday winning both varsity and JV games against St. Paul Lutheran.
Sacred Heart junior Jackson Manning started things off by scoring a goal on an assist from sophomore Diego DeLeon about 10 minutes into the first half. The Saints made a costly error and junior George Bain recorded a goal on a penalty kick. The score was 2-0 at half time.
Freshman Gabriel Malacara scored two goals in the second half. The first tally was executed on an assist from junior George Bain and the second was less than 5 minutes later, making the score 4-0. Sacred Heart was awarded another PK and although junior Luke Jenkins' shot deflected off the goal post, senior Osvaldo Garcia rushed in to score. St. Paul converted a PK near the end of the game to make the final score 5-1.
The JV team played one half game and defeated St. Paul 1-0. About 10 minutes into the game, junior Triston Byerly hit the back of the net giving the Gremlins the victory.
Sacred Hearts hosts Christian Fellowship (Columbia) Friday at Clover Dell Park. The varsity game will follow the junior high contest.
Photos:
5355 - freshman Max Van Leer
5401 - sophomore Diego DeLeon
5440 - senior Os Garcia
5457 - senior Tanner Damlo