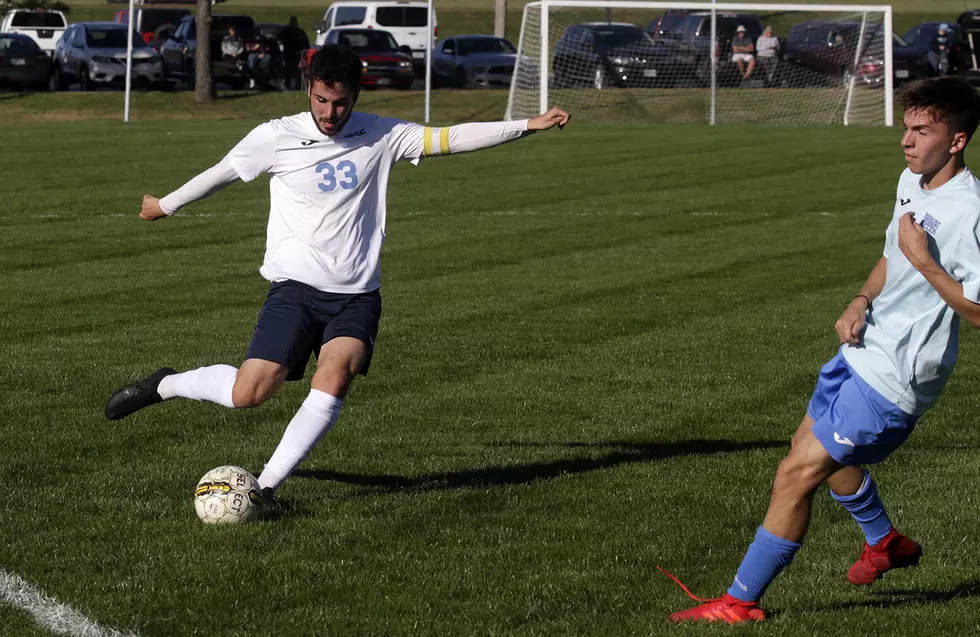 State Fair Men Defeat Rockhurst Hawks, 3-2
Randy Kirby
SFCC closed out the home portion of their regular season schedule on Thursday, Oct. 17 with a 3-2 victory over the Rockhurst University Hawks from Kansas City at the Fred E. Davis Sports Complex.
The Roadrunners opened the scoring with a goal off of a counterattack from sophomore forward Aaron Latimer of Amarillo, Texas on an assist from Hondroudakis with less than 19 minutes remaining in the opening half. Hondroudakis scored an unassisted goal with just over 11 minutes to go in the period.
The Hawks trimmed the advantage to 2-1 with a goal two minutes later.
Sophomore midfielder Samuel Sumo of Australia scored what proved to be the game-winning goal with an assist from Latimer.
"When our starters were in the game we were dominant," said Beltran. "We created a lot of opportunities. Late in the game, when our second and third string guys were in, we gave up an unfortunate free kick goal, but it was a learning experience for them because they had to survive. I'm proud of our team, we're able to tie the record for wins in a season since the resumption of the program and we guaranteed their first winning season since the program came back."
As a team, SFCC registered 14 shots, seven of which were on goal. Hondroudakis registered three shots to lead SFCC. Sumo and Latimer added two. Aguero started in the net for SFCC. He registered three saves. Freshman goalkeeper Blaise Mucho of Houston, Texas played the final 10 minutes for SFCC.
SFCC (8-5-2, 2-2-1 in Region 16, 1-1-1 in the MCCAC) closed out their regular season Wednesday, Oct. 23 with a Region 16 and Missouri Community College Athletic Conference game at St. Louis Community College. SFCC won, 2-0.
The Roadrunners (9-5-2) play East Central College in the Region 16 Quarterfinals at 2 p.m. Saturday, Oct. 26.
--David Rohrbach, SFCC Athletics