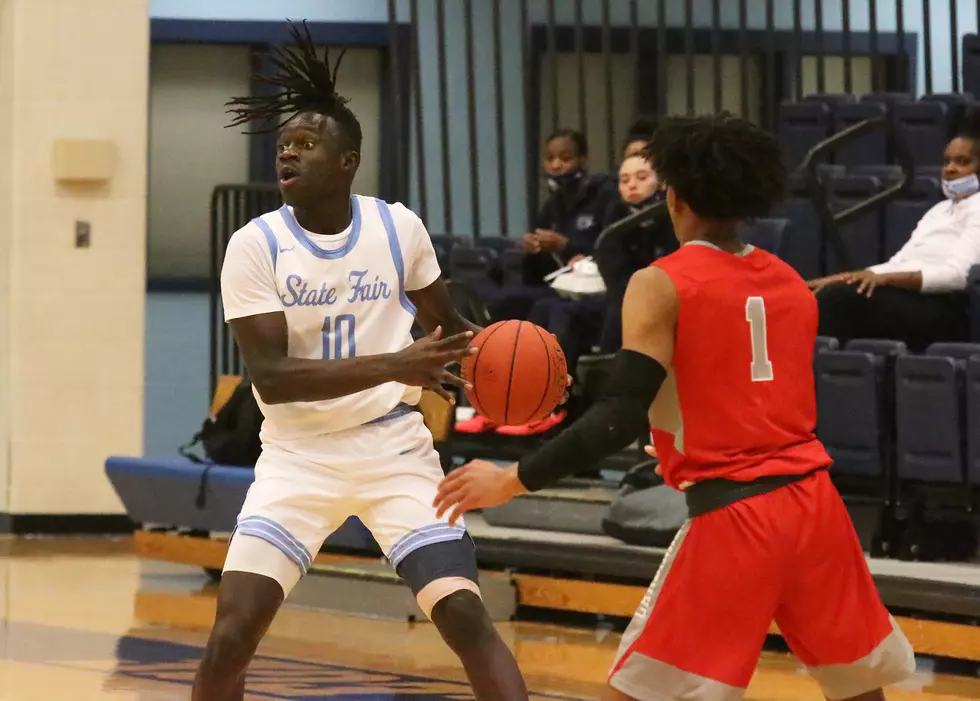 State Fair Men Fall to Mineral Area At Home, 69 – 54
Randy Kirby
The State Fair Community College (SFCC) Roadrunners fell to the sixth-ranked Mineral Area College Cardinals, 69-54, in their Region 16 and Missouri Community College Athletic Conference opener on Saturday, Feb. 20.
Mineral Area led 27-9 in the first half. SFCC reduced the deficit to a 34-26 score at halftime. The Cardinals went on another big second half run to extend the lead and claim the victory.
"We had seven assists and 20 turnovers, you cannot win that way," said Roadrunners Head Basketball Coach Matt Brown. "We were 13 of 22 from the free-throw line, only 59 percent as a team and a lot of those were front ends of one and ones. You must be able to make your free throws and take care of the ball against a nationally-ranked team."
Freshman guard Jamar Madge Jr., of Kansas City led the team in scoring with 15 points.
Sophomore guard/forward Eman Eman of Québec, Canada had 11 points and a team-high two blocked shots.
Freshman guard/forward Naysean Baisy of Seattle, Washington scored 10 points.
Sophomore forward Corey Nzigamasabo of Montréal, Canada had nine rebounds -- a team high.
Sophomore guard Mahamadou Nimaga of Bronx, New York and freshman guard Chad Kratzer Jr., of Allentown, Pennsylvania tied for the team lead in assists, with two each.
Sophomore guard/forward Kohen Thompson of Memphis, Tennessee led the team in steals with four.
--David Rohrbach, SFCC Athletics