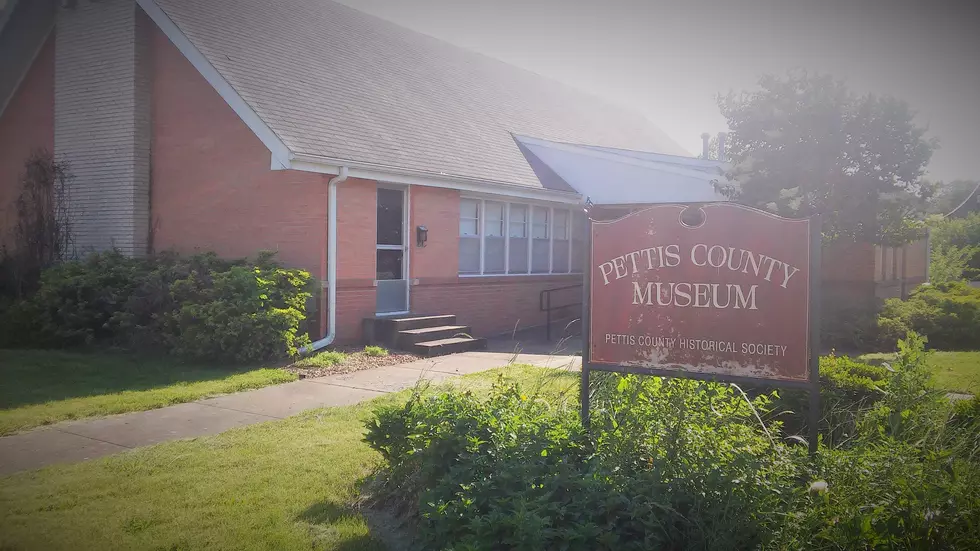 Take A Trip Back In History With The Pettis County Museum
Ryan Skaith
There's going to be a fun event happening this weekend that could really teach us all a little something about our own history.
---
The Pettis County Museum has been closed for a while, naturally.  A lot of things have been closed the last year and half or so.  But now, they're ready to re-open with an Open House.  It'll be going on Saturday from 1:00 p.m. to 4:00 p.m. at the Museum, which is at 228 Dundee Avenue.  It's kinda behind the new location of Little Big Horn.  You'll know it when you see it.
Anyway, you can stop by and see some awesome exhibits, but you can also get interactive.  Becky Imhauser (you know, the local Sedalia history expert) will be there to portray Clemence Kahn, who was the founder of the Pettis County Red Cross.  She was also a local Jewish community leader! I bet you could pick her brain on how a lot of things used to be back in the day.
Also, there will be a great presentation.  The Honor Flight Scrap Book will be presented at 1:00 p.m. to start it all.  I haven't heard much news from the Honor Flights recently, but again, shutdown.  So it'll be nice to able to look back at the good times the veterans were able to have on those trips!  They got to go on the national mall and see all the great memorials like the Korean War memorial, the Vietnam memorial wall, the World War Two memorial... I think they even got to meet a politician here and there.
So why not stop by, say hello and learn a little something! It's all free, and could be a real eye opener to your own history.
Historically yours,
Behka
15 Iconic Retail Stores That Don't Exist Anymore (But We Totally Miss Shopping At)