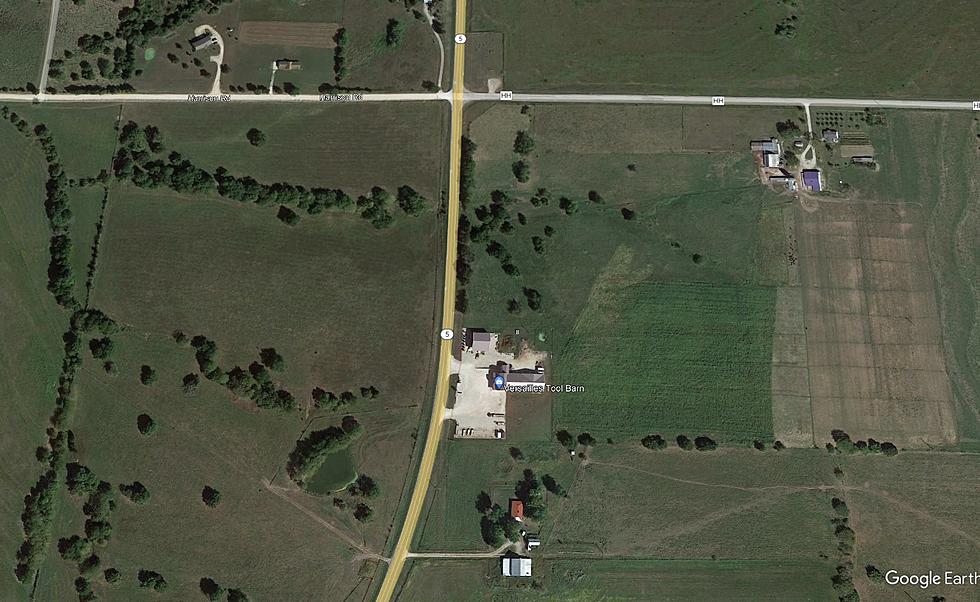 Three Injured In Morgan County Crash
Google Earth
Three people were injured in a three-vehicle crash that occurred Tuesday in Morgan County.
The Missouri State Highway Patrol reports that a southbound 2014 Toyota Tacoma, driven by 75-year-old Woodrow M. Tweed of Linn Creek, was stopped to wait for a 2021 John Deere farm tractor, driven by 68-year-old Charles R. Borum of Versailles, to turn left off Missouri Highway 5 around noon Tuesday, when a southbound 2016 GMC Canyon, driven by 71-year-old Roy L. Poynter of Sedalia, failed to yield and struck the rear of the Toyota.
The Toyota then struck the tractor, which overturned and came to rest on its side in the southbound lane. The Toyota overturned and came to rest facing north in the southbound lane. The GMC came to rest facing south off the west side of the roadway.
Borum suffered serious injuries and was transported by ambulance to Capital Regional Hospital in Jefferson City.
75-year-old Linda K. Tweed, wife of Woodrow Tweed, also suffered serious injuries. She was taken to Lake Regional Hospital in Osage Beach.
Woodrow Tweed suffered minor injuries and was transported to Lake Regional in Osage Beach.
All three vehicles were totaled and towed by Garber Diesel from Versailles.
The accident occurred 924 feet south of Harrison Road.
Morgan County Deputies assisted the Troopers on scene.
The 10 Weirdest TV Shows Based on Beloved Movies
A RoboCop animated kids' show? A TV sequel to The Crow? These oddball TV spinoffs based on famous movies prove anything is franchise-able.