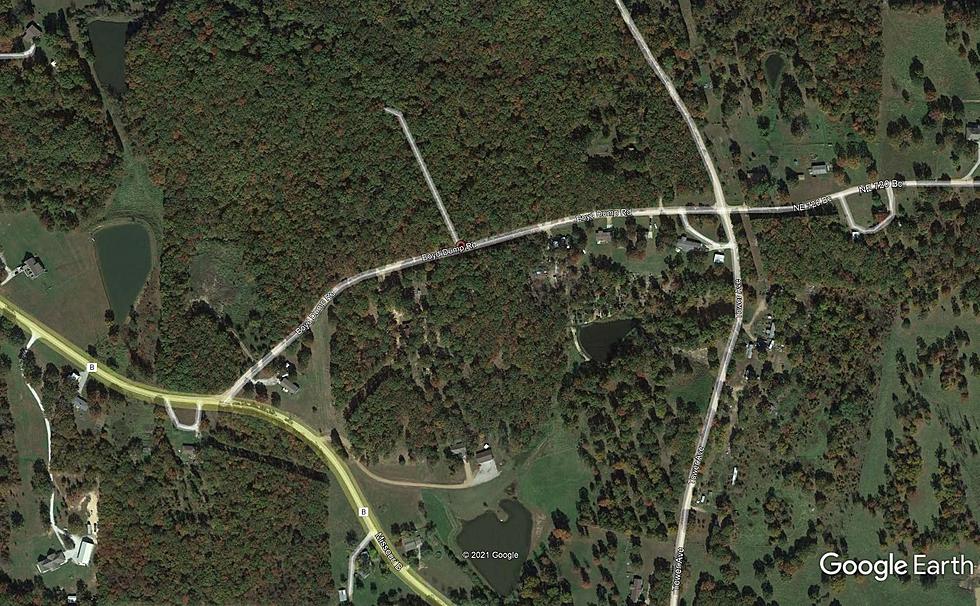 Three Teens Injured When Vehicle Hits Tree
Google Earth
Three teens were injured in a one-vehicle accident that occurred Thursday night in Benton County.
The Missouri State Highway Patrol reports that a westbound 2002 Dodge, driven by a 17-year-old juvenile from Stover, was on Boyd Dump Road, east of Route B at 8:25 p.m. when the driver lost control of the vehicle, and traveled off the right side of the roadway and struck a tree.
Injured were two 15-year-old juveniles, one from Sedalia and one from Cole Camp, and an 18-year-old male, Skyler J. Bartlett of Cole Camp.
The Sedalia teen was treated on scene for minor injuries, while the Cole Camp teen was transported to Bothwell with moderate injuries by Cole Camp EMS, and Bartlett was transported to Bothwell with minor injuries by private vehicle.
All occupants of the vehicle were wearing a seat belt at the time of the crash, according to the report.
The Dodge had extensive damage.
Benton County Deputies assisted the Patrol.