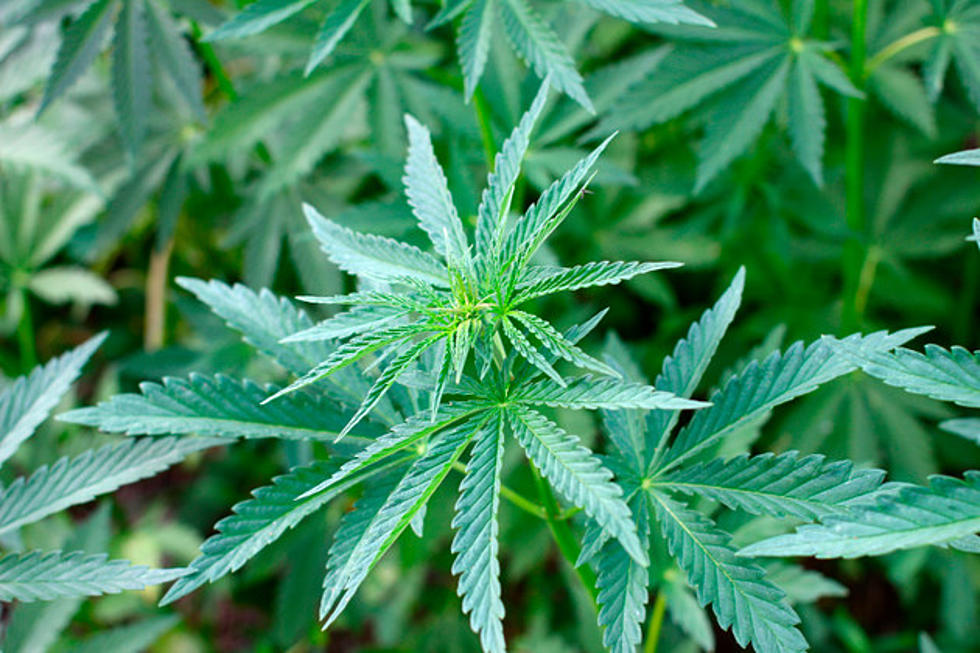 Three's A Crowd: Missouri Voters Must Sift Medical Pot Plans
ThinkStock
Missouri supporters of medical marijuana will have their say in the November election. The only question: Do they cast a yes vote once, twice or three times?
Thanks to successful petition drives for three competing proposals, all three are on the ballot. Two would amend the Missouri Constitution; the other would simply change state law.
What happens if more than one passes? That's where things get sticky.
According to the Missouri Secretary of State's office, the constitutional amendments take precedence over the state law proposition. If both constitutional amendments pass, the one with the most "yes" votes takes effect.
But legal experts agree that passage of more than one measure will almost certainly result in a court fight. Former Missouri Solicitor General Jim Layton said one key issue remains unclear: If a measure passes but is nevertheless trumped by one of the others, would its non-conflicting provisions also become law?
Former Missouri Supreme Court Chief Justice Michael Wolff figures such nuances will be irrelevant to most voters.
"If they want medical marijuana, they're going to vote for all three of them," Wolff said.
All three would allow patients with cancer, HIV, epilepsy and other conditions access to medical marijuana. The differences largely involve how marijuana would be regulated and taxed, and where the new tax dollars would go.
Backers of the two competing constitutional amendments are waging a bitter fight.
Amendment 2, from a coalition of patients, doctors and veterans called New Approach Missouri, emphasizes the value of medical marijuana for veterans. Post-traumatic stress disorder is among the conditions that would qualify, and a 4 percent sales tax would go to a newly-created fund for health and care services for veterans. The sales tax revenue also would be used to administer licensing of medical marijuana businesses.
New Approach Missouri spokesman Jack Cardetti said the measure would "put the decision-making process back in the hands of doctors and patients when it comes to medical treatment options."
The competing Amendment 3 effort is financed almost exclusively by Brad Bradshaw, a Springfield personal injury attorney who also is a medical doctor. It would impose a 15 percent tax on the retail sale of marijuana as well as a wholesale tax on the sale of marijuana flowers and leaves. Those funds would be used to create a new state institute to research "presently incurable diseases."
Critics say the Amendment 3 tax would be far and away the highest in the nation on medical marijuana. Cardetti was critical of a provision in Amendment 3 that would give Bradshaw broad powers over operation of the new research institute, including choosing its board members.
Bradshaw, who has loaned $1.5 million to the Amendment 3 campaign, also is dealing with two tax liens amounting to more than $119,000. He and his wife were subjects of an $88,166 lien from the Missouri Department of Revenue in November. Bradshaw's company was the subject of a $31,375 federal tax lien in April.
Bradshaw was traveling and unavailable for comment, a spokesman said. His attorney, Kevin J. Kerr, said in a letter to the Post-Dispatch that Bradshaw was in a repayment plan with the state. Kerr blamed the federal lien on the Internal Revenue Service misapplying a corporate payroll payment, and said that matter will soon be resolved.
Bradshaw filed lawsuits that sought to have the other two measures removed from the ballot over petition signature issues. A judge in August tossed out the suit over Amendment 2. Bradshaw in September withdrew the case against the state law proposal, Proposition C.
Proposition C would impose a 2 percent tax on the sale of medical marijuana to be used for veteran services, drug treatment, early childhood education and public safety in cities with medical marijuana facilities.
Mystery surrounds its backers: Proposition C is supported by Missourians for Patient Care, a political action committee. It has not disclosed its financial supporters. Email and phone messages left with the PR and lobbying firm behind the petition drive were not returned, and an attorney involved in the effort declined comment.
Kevin Sabet, CEO of Washington-based Smart Approaches to Marijuana, said his group opposes all three Missouri measures.
"We need to let science take the lead as opposed to sort of making this about medicine by popular vote," Sabet said.
Thirty other states have passed medical marijuana laws. Missouri legislative researchers have estimated that more than $100 million worth of medical marijuana could be sold annually if it becomes legal.