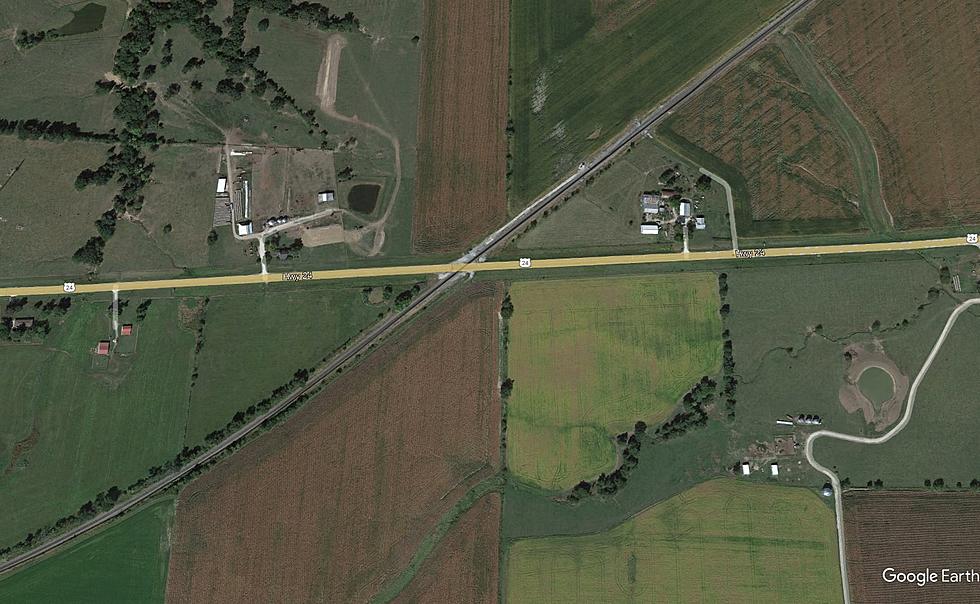 Truck Driver Killed in Crash with Norfolk Southern Train
Google Earth
A train derailment has killed one person in Monroe County.
The semi-truck driver involved in the crash, Russell Minnis, 65, of Higbee Mo., was killed.
The accident happened Sunday around 2:45 p.m., at a crossing located two miles east of Madison (east of Moberly) in Monroe County at Highway 24.
According to Monroe County Sheriff Joe Colston, "The driver of a semi-tractor trailer collided with the train, resulting in his death."
The sheriff's department, along with the Highway Patrol, worked with crews to process the scene and clean up the mess.
"We are working to get everything opened back up," said Colston.
The train, heading Southwest was loaded with rock, and the eastbound semi trailer was loaded with a type of fertilizer.
Sheriff Colston noted that the Missouri DNR was on scene to supervise the cleanup and were not concerned with contamination at this time.
According to the Missouri State Highway Patrol, an eastbound 2017 Freightliner, driven by 65-year-old Russell W. Minnis of Higbee, failed to stop at the railroad crossing, which was equipped with a crossbar, bell and warning lights, and was struck by a westbound Norfolk Southern locomotive.
Minnis was pronounced dead at the scene 3:30 p.m., by Monroe County Coroner Jim Reinhard. The body was taken to the Columbia Medical Examiner's Office.
Both the locomotive and the Freightliner were totaled.
The driver of the locomotive, 45-year-old Matthew R. Sunderland of Decatur, Ill., was reportedly uninjured.
Madison Fire, Monroe County Ambulance, Monroe County Deputies and Paris Fire assisted the six Troopers on scene.
WOOF: These are the most popular dog breeds in America