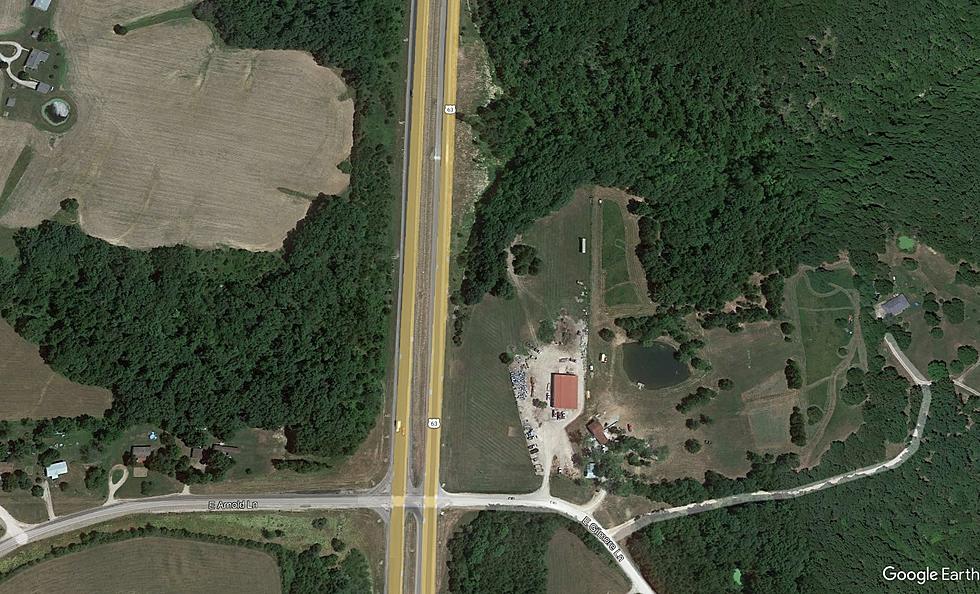 Two Eldon Residents Injured in Wrong-way Collision on Highway 63
Google Earth
Two Eldon residents were injured in a three-car collision that occurred Wednesday morning in Boone County.
The Missouri State Highway Patrol reports that 2021 Toyota Tacoma, driven by 58-year-old Dennis M. Kiska of Saint Robert, Mo., was northbound in the southbound lanes of US Highway 63, around 9:20 a.m., one-third mile north of Gilmore Road (south of Ashland).
Meanwhile, a 2013 Chevy Captiva, driven by 67-year-old Bob W. Allen of Eldon, was in the left lane of southbound Highway 63 traveling south. A southbound 2019 Chevy 2500 was behind the Captiva.
Allen attempted to avoid a collision with the Toyota by swerving right. However, the Toyota and Captiva met, and the Captiva traveled partially into the right lane. The front left of the Tacoma struck the front left of the Captiva.
The front of the Chevy 2500 struck a tire. The Tacoma traveled off the right side of the road and struck the cable barrier, where it came to rest.
The Captiva came to rest across both lanes of southbound 63.
The Chevy 2500, driven by 44-year-old Bryan L. Hemmel of Westphalia, was driven to a controlled stop.
Bob Allen and his passenger, 65-year-old Carolyn S. Allen, both of Eldon, were transported to University of Missouri Hospital by MU Ambulance. Bob suffered serious injuries, while Carolyn had minor injuries.
The Chevy Captiva and the Toyota Tacoma had extensive damages, while the Chevy 2500 had minor damage.
All were wearing their seat belts at the time of the crash.
Ashland Police assisted the six Troopers on scene.
Kiska was later arrested by the Patrol at 9:51 a.m. He now faces charges of felony driving while intoxicated causing serious physical injury, and driving in the wrong direction on a divided highway.