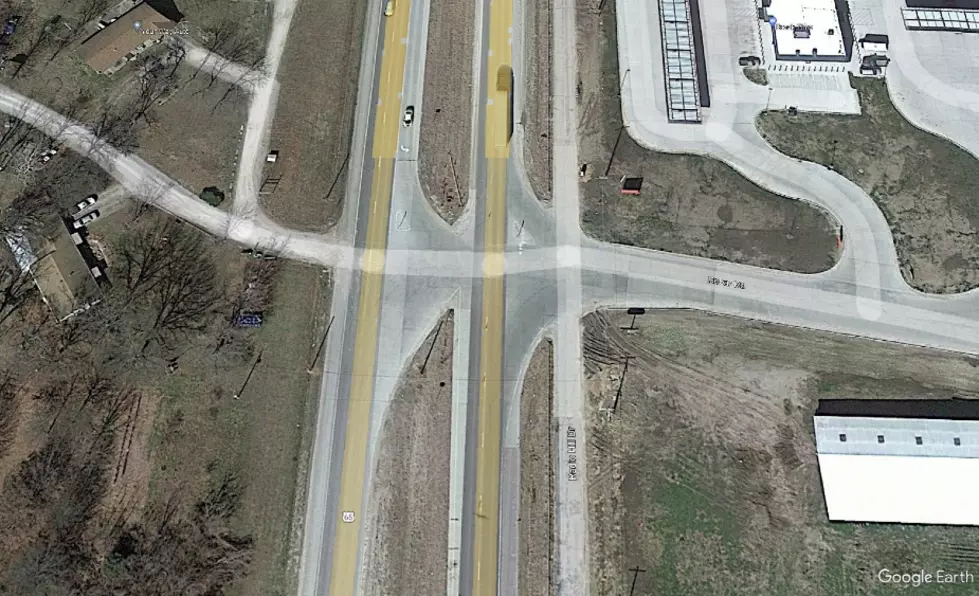 Two People Injured in Crash at Rebar Road
Google Earth
Two people were injured in a two-car crash that occurred Friday afternoon just north of Sedalia.
According to the Missouri State Highway Patrol, a southbound 2012 Ford F-150, driven by 52-year-old Ricky D. Rafferty of Tipton, was on US 65 at Rebar Road around 5 p.m., when he attempted to make a left-hand turn on a green light, and was struck by a northbound 2008 Toyota Rav 4, driven by 63-year-old Sherri N. Smith of Marshall, who failed to stop at a red light.
Both Rafferty and Smith suffered minor injuries and both refused treatment on scene.
Both vehicles had extensive damage, and were towed by Don's Truck Towing.
Pettis County Deputies assisted the Patrol.
LOOK: Lizzie Borden Bed & Breakfast Is Going on the Market